Top Reasons a Disability Claim is Denied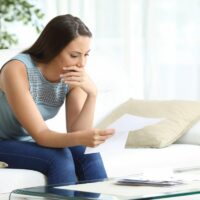 Whether you are seeking short-term disability (STD) or long-term disability (LTD) insurance coverage, your insurance provider is obligated to pay out on proper claims that fall within the policy's coverage. If your disability claim is rejected, you have the right to know why, and you have the right to challenge their decision. Below, our seasoned Los Angeles disability benefits denial lawyers discuss some of the most common reasons that STD and LTD insurance claims are denied.
Problems with the application
Applications for disability insurance coverage require disclosure of a variety of facts about the applicant's medical history, background, activities, and other information. If an insurer finds material misinformation on the original application or that certain information was missing, they may claim those problems in the initial application give them cause to rescind your coverage now that you need a payout. In order to point to problems with your application, the insurer must show that the misinformation is actually material to your claims–they cannot, for example, deny you coverage based on a typo in your contact information.
Inconsistency between claims and behavior
Disability insurance providers will be closely monitoring your behavior following an injury or illness to find reasons to deny your claims. Some insurers may even monitor your social media profiles for evidence of false claims. If they see you engaging in recreational activities such as sports or exercise, or performing daily tasks that are at a similar level of physical stress to your work duties, they may argue that you are exaggerating or fabricating your limitations or the nature of your disabling condition.
Insufficient evidence for the claim
When filing a claim, you must provide all relevant documents and evidence necessary to prove that you merit coverage. If your claim lacks proper supporting evidence, such as statements from your treating physicians, the insurer might deny your claim. For this reason, it is important to retain the help of a knowledgeable disability claim attorney to help you prepare your claim and make sure that you include all necessary evidence.
They just don't want to pay
There may be a number of legitimate reasons for denying a disability claim, but the unfortunate truth is that insurance providers are often looking for any excuse not to pay. They may stretch the language of a policy in order to find a reason to deny a claim, or flat-out ignore or make up facts or problems. If your disability insurance provider rejects your claim without proper justification, you might be able to recover not only the disability benefits you are due but additional damages via a bad faith insurance denial claim as well. Speak with an insurance denial attorney to discuss your claims.
Call For Help With a California LTD or STD Disability Insurance Claim
If your disability insurance claim has been unreasonably denied, or if you are dealing with other bad faith insurance issues in California, fight for the coverage you are owed with the help of the dedicated and professional Los Angeles insurance claim denial lawyers at Gianelli & Morris for a free consultation at 213-489-1600.