Why Disability Insurance Companies Deny Benefits to Medical Professionals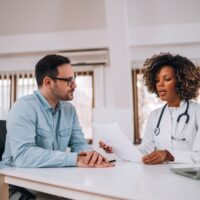 Medical professionals often face unique challenges when seeking long-term disability (LTD) benefits. Medical professionals often have high salaries and benefits, which means that insurance payouts would be larger than for members of other professions. As a result, claims adjusters are likely to be even more stringent when evaluating disability claims from physicians and other healthcare professionals; they will look for any policy language or evidentiary ambiguity that gives them a pathway toward denying benefits. Below, we discuss some of the principal reasons medical professionals are denied disability benefits. Talk to a dedicated Los Angeles disability benefits denial lawyer if your short-term or long-term disability benefits have been denied in California.
The "Own Occupation" Standard
One of the most common reasons for denying disability benefits to medical professionals turns on the specific language defining "disabled" in the policy. There is no generally-required definition of "disabled" for private insurance policies, meaning that whether a policyholder qualifies as disabled depends in large part on the language in the policy. For medical professionals, coverage often turns on the "occupation" qualifier in the definition of "disabled." Disability policies generally fall into one of three categories: own occupation; own specialty; and any occupation.
The worst LTD policies for anyone, especially for medical professionals, define "disabled" as being unable to perform any occupation. This definition is unlikely to appear in a policy for a medical professional, but it is important for physicians and practices to review policy language to ensure that this sort of broad language is not included. These types of policies will deny disability coverage to a physician who is unable to perform any medical duties but is still able to work in any given profession. The policy language demands that the doctor get any sort of job they can find, despite their years of medical education, training, and practice.
Most disability policies for medical professionals will be either "own occupation" or "own specialty." For medical professionals, the more narrow the language, the better. The best policies will label a medical professional disabled if they are unable to perform in their "own specialty." A heart surgeon, for example, would be considered disabled if their hand is broken, even if they could technically still perform diagnoses and other non-surgical functions. Given the choice, medical professionals should always seek to include this sort of narrow language.
Some policies are broader, however, and do not limit occupation to the policyholder's specialty area of medicine. Without more specific language, disability insurance providers may define the policyholder's "occupation" as the medical profession more generally. A physician unable to perform brain surgery but technically physically capable of acting as a general internist would not be considered disabled, even though their education, training, and experience would not serve them switching specialties.
Other Reasons for Denial
Disability insurance providers might rely on many other reasons for denying coverage. Some of the more common reasons medical professionals are denied coverage include:
Time limit. Policyholders must bring claims within certain time periods in order to obtain benefits. Many doctors try to work through their injury or illness and continue practicing, delaying the inevitable. Doing so can give insurers reason to deny a claim.

Partial disability. Even if they agree that the claimant is injured, they may argue that the claimant is only partially disabled. If the doctor can perform some of their work tasks, the insurer may try to limit the amount of benefits paid.

Lack of evidence or other investigation issues. Insurers may try to claim that the policyholder failed to provide sufficient evidence of disability or otherwise failed to comply with the investigation, even if the policyholder feels like they have done their best to comply with all requests. They may simply be stalling for time or trying to bully the claimant into submission. A bad faith insurance attorney can help you push back against shady tactics used by insurance providers.
Call For Help With a California LTD or STD Disability Insurance Claim
If your disability insurance claim has been unreasonably denied, or if you are dealing with other bad faith insurance issues in California, fight for the coverage you are owed with the help of the experienced and effective Los Angeles insurance claim denial lawyers at Gianelli & Morris for a free consultation at 213-489-1600.