For Doctors: Disability Insurance & Life Insurance Through COVID-19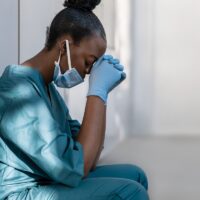 Physicians and other healthcare workers are directly exposed to the novel coronavirus on a daily basis. At many points throughout the pandemic, they have been left without adequate personal protective equipment (PPE) or clear guidelines on how to isolate, treat, and avoid infection from active coronavirus patients. Doctors, like people in other professions, are rightfully concerned about what will happen to their careers and their finances if they contract the coronavirus.
Continue reading for a discussion of disability and life insurance coverage during the COVID-19 pandemic. Call a knowledgeable Los Angeles disability benefits denial lawyer for help obtaining disability insurance benefits after a claim denial.
Does Disability Insurance Cover COVID-19?
There are a number of different types of disability insurance, and whether policy benefits kick in for a physician suffering from coronavirus depends on the policyholder's specific circumstances. Disability income insurance could be provided through an employer, purchased separately, provided by the state, or it may even be provided through Social Security. Additionally, there are long-term disability policies and short-term disability policies. California provides state short-term disability insurance for eligible workers.
Short-term disability insurance may cover doctors with the coronavirus if the virus prevents the physician from being able to perform their job. The difficulty is that disability insurance is meant to kick in for medical reasons. If the doctor is physically unable to work because of coronavirus complications, the question has an easy answer: Disability insurance will cover them once they clear the waiting period (for California short-term disability insurance, benefits start on the eighth day of missed work.)
If the doctor is physically able to work but is subject to quarantine, the answer is less clear. Social quarantine after exposure, for example, would not be covered. If the physician receives a medical quarantine from a doctor or another healthcare professional, however, then they should be covered.
If a physician experiences complications from coronavirus infection that renders them unable to work for a longer period of time, they might be eligible for long-term disability benefits. Coverage can turn on the specific language in the policy.
Life Insurance and COVID-19
If a physician already has a life insurance policy and dies from the coronavirus, there is no reason to suspect coverage will be different than death by any other cause. It is extremely unlikely that a pre-existing policy would exclude "pandemics" from coverage, although there is always the chance that an outlier policy does so. Make sure to carefully review your life insurance policy for the relevant language.
Purchasing a new life insurance policy, however, may be more difficult. It is likely that many life insurance providers are wary of accepting new applications without making exclusions for the coronavirus or other pandemics. Providers might also increase premiums for policies purchased right now due to the increased risk and to mitigate expected and realized losses.
For doctors shopping for a new policy, it is important to (a) carefully review the language in the policy and check for any exclusions, and (b) fill out the application fully and accurately. Do not attempt to hide that you have had coronavirus, have been exposed to coronavirus, are regularly exposed to coronavirus, or that you have not contracted the virus (and thus lack the antibodies). Any material misstatement or omission on a policy can lead to the policy being rescinded and death benefits denied, should you pass away within two years of obtaining the new policy.
Dedicated Service to Physicians Seeking LTD or STD Disability Insurance Coverage in California
If your disability insurance claim has been unreasonably denied, or if you are dealing with other bad faith insurance issues in California, fight for the coverage you are owed with the help of the dedicated and professional Los Angeles insurance claim denial lawyers at Gianelli & Morris. Call for a free consultation at 213-489-1600.