California Insurance Lawyers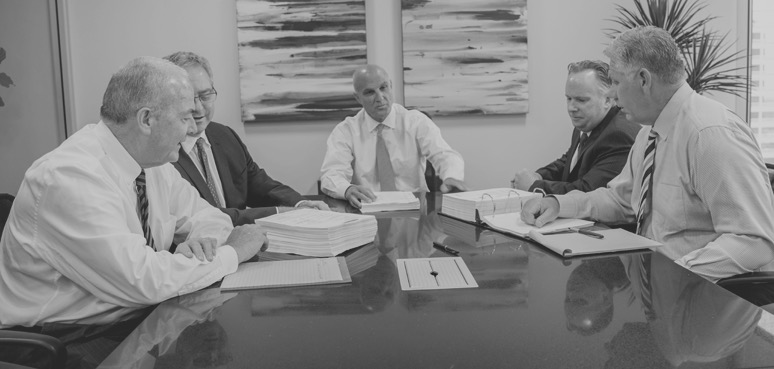 Helping policyholders get the benefits they need for more than four decades
Gianelli & Morris is a leading California law firm concentrating in insurance denials and bad faith. When insurance policyholders have their claims denied or can't get the coverage they need, they bring their case to Gianelli & Morris. We take on the biggest cases and get results. Our cases have forced insurance companies to change the way they respond to claims, and our lawyers have caused insurance companies to change the types of conditions they'll cover.
If You've been denied by your insurance
company – Call Gianelli & Morris for a
free consultation
Our Attorneys take on the big insurance companies and win
An insurance denial might seem like the end of the line for your claim, but the insurance company doesn't always get the last word. The average person might not know there is anything they can do once a claim has been denied, and even the average lawyer doesn't really know what can be done in these situations. Insurance companies make their denials sound very official and final and based on a thorough investigation and the language of your policy. But we know that insurance companies don't always get the facts right, even when they are interpreting their own policy language. You don't have to be intimidated by the insurance giants and the mountains of documents they hide behind. We know California insurance law, and we have slain those giants time after time. Simply put, you are entitled to the benefits in your policy. Our insurance lawyers stand up for Californians who are told by their insurer that they can't get the test, drug or treatment they need.
Insurance companies deal with claims every day; that's their business. You need a lawyer on your side with the level of skill and depth of experience to go toe to toe with the biggest insurance companies and make sure they do what is right. Rob Gianelli has been recognized as a leading California insurance law attorney by California Lawyer magazine and Consumer Attorneys of California. Even more importantly, he has won significant, multi-million dollar verdicts and settlements on behalf of his clients. Because of his work leading successful class actions, major insurance companies like Kaiser, Blue Shield, United, and others have changed for the better the way they deal with their customers when presented with a claim.Gianelli & Morris is your California law firm for help in any of the following:
Insurance Bad Faith
Disability Insurance
Health Insurance
Life Insurance
Long-Term Care Insurance
Annuities Fraud
Insurance Class Actions
Unfair Business Practices
Commercial Claim Denials
Insurance Lawyers who Help the Sick and Injured, Not Injury Lawyers who also take Insurance Cases
Insurance law is a highly specialized field. Many personal injury law firms list "insurance bad faith" among their practices areas after car accidents and slip and fall, but just because they negotiate settlements with insurance companies doesn't mean they know what they're doing when dealing with denials of claims or disclaimers of coverage. At Gianelli & Morris, we are not a personal injury law firm. We don't handle dog bites one day and insurance claims the next. We are insurance lawyers who have developed a depth and breadth of expertise in California insurance law based on four decades of experience in the field. You can count on Gianelli & Morris to stand up for your rights and make sure you get the benefits you bargained for when you first purchased your policy. Why should you expect anything less?
Call today for advice, assistance and legal representation in any California insurance claim
In the end, it's really very simple. The role of the physician is to provide the proper medical treatment in the best interests of the patient. The role of the insurance company is to help pay for that medical care as promised. The role of Gianelli & Morris is to make sure patients get the care they need with the insurance coverage they paid for.
From our Los Angeles offices, we serve clients throughout southern California and beyond. Call 213-489-1600 for a no-cost analysis of your policy, a free consultation on your potential claims, or complimentary help with your claim. From personal injury and disability claims to health insurance, life insurance, and long-term care insurance, Gianelli & Morris is here for you. Call today to get started.