Was Your Long-Term Disability Insurance Claim Rejected?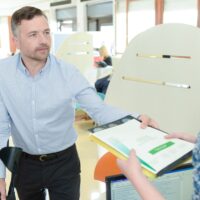 As a doctor, a lawyer, or other licensed professional, you worked hard and invested a great deal of time and money to get the schooling and training you needed to practice your profession and achieve the high income you deserve. Just in case the worst should come to pass, you pay a significant premium every month for disability insurance, lest you be left unable to use these skills you spent so much to gain. Now that you cannot work due to disability, you expect to be able to rely on the insurance you paid for. Unfortunately, your long-term disability (LTD) insurance provider is now giving you the runaround. They love to market these policies to high-earners like yourself, but when the policy coverage is finally triggered, they use every tactic in their playbook to avoid a proper payout. Below, we discuss some of the tactics long-term disability insurance providers use to limit or deny coverage. Reach out to a Los Angeles long-term disability lawyer if you have any legal issues regarding a California long-term disability policy or claim.
Denial for improper reasons
There may be a valid reason to deny a long-term disability claim. The insurance provider might dispute the severity of your condition or your inability to work, claiming you do not meet the policy definition for disability. They may not have received sufficient documentation from you upon filing, from your physician, or from your employer. They might identify inaccuracies in your initial application, your claim forms, or other claimant statements. They could assert that you had undisclosed preexisting conditions when you initially applied. In many cases, however, the company is simply making up reasons to either delay their investigation or deny your claim.
If your claim is under investigation or has been denied, the insurance company is required to provide you with an explanation. If their denial lacks explanation, or if it is outrageous–denying medical facts or scientific consensus, ignoring the evidence you and your physician have provided, changing the standard or misreading the policy, or simply disputing the conclusions of your physician–you can and should fight back with the help of a long-term disability insurance attorney.
Stalling tactics
Insurance providers might try to get you to drop your claim or accept a lower settlement than you deserve by dragging out their investigation. They could delay communications or fail to respond entirely, or they might issue regular, demanding, and pointless document requests from you, your employer, or your doctor. Do not let your insurance provider give you the runaround. They have a duty to conduct an investigation within a reasonable period of time and give you a final answer on your claim to which you can respond.
Lowball offers and inappropriate offsets
Even if your insurance provider accepts your claim, they might refuse to take into account all relevant facts in determining the value of your claim. They may give you lowball offers worth much less than your claim merits in light of your disability and the income you received prior to becoming disabled. They may try to claim that the payout of your claim must be reduced by new, hidden operational costs and other inappropriate offsets.
Your provider is looking for any way to either underpay your claim or drag out the claim settlement process so that you eventually give in to your financial pressures and accept an amount well under the true value of your claim. Do not let them get away with these tactics. Push back with the help of a long-term disability insurance attorney and get the coverage you deserve.
If you've been the victim of a wrongful claim denial or bad faith by a California long-term disability insurance carrier, get help you can trust from the serious and dedicated Los Angeles insurance bad faith lawyers at Gianelli & Morris by contacting them for a free consultation at 213-489-1600.