Anthem Blue Cross of California & Bad Faith Claims
Did you know you can sue your health insurance company for denying your healthcare claim and acting in bad faith?
Health insurance companies all to often deny coverage for reasons that are unreasonable and illogical, which goes against their core purpose of providing you insurance coverage. Anthem is no exception! Anthem commonly denies claims for a variety of reason like:
Investigation or experimental
Not medically necessary
Lack of prior authorization
Out of network provider
Anthem even denies access to prescription drugs and surgical procedures that are FDA approved
Gianelli & Morris holds insurance companies accountable.
At Gianelli & Morris we have been protecting the rights of California policyholders, from bad faith acts by insurance companies for over 40 years. We fight the health insurance company giants and win! We get our clients the insurance coverage they deserve and compensation for pain and suffering, and in certain cases punitive damages.
You paid to get insurance coverage and have legal rights to get what you paid for. You need experienced, aggressive legal representation to protect your rights.
Health Insurance Coverage Denials by Anthem Blue Cross of California
Anthem Blue Cross of California, a subsidiary of Anthem Inc., is among the largest health insurance providers in the United States, offering a range of health insurance plans that include individual and family plans and employer-sponsored group plans. It is also one of the largest health insurance companies in California and provides access to a vast network of healthcare providers and facilities, including doctors, hospitals, clinics, and pharmacies. Members can choose to receive care from in-network or out-of-network providers.
Although Anthem Blue Cross of California promises to provide policy benefits, the health insurance company's focus on profits and cost-containment may sometimes interfere with sound policy decisions that provide policyholders with the necessary benefits and coverage they deserve. In evaluating claims and complaints, Anthem may not always act in good faith towards their policyholders and make incorrect conclusions regarding policy coverage obligations to their insured members. This wrongful and bad faith denial of coverage can leave policyholders without crucial medical treatment or force them to pay significant out-of-pocket expenses to access necessary care.
FREE CONSULTATION
Have You Been Denied Coverage for a Medical Procedure by Anthem Blue Cross of California?
We can Help, Contact Us Today!
We Have Won Hundreds of Millions of Dollars in Punitive Damages
Your health insurance policy is a contract and health insurance companies must act fairly and in good faith. Failure to do so may entitle you to punitive damages.
Punitive damages are a form of compensation awarded when health insurance companies deny health coverage in bad faith. Punitive damages are intended to punish the health insurance company for their bad faith conduct in denying coverage for medical services.
Anthem has a track record of wrongfully denying coverage of procedures or treatments by limiting the definition of "medically necessary" or broadening the definition of "experimental." For instance, Anthem previously denied coverage for Harvoni, which is a proven cure for individuals with persistent Hepatitis C infections. Anthem refused coverage for patients unless they had severe Hepatitis C, such as liver fibrosis or cirrhosis, because the drug was expensive. Denying coverage to sick individuals for not being sick enough is a completely inappropriate basis for refusing coverage.
Don't Let Your Health Insurance Company Push You Around! If Anthem Has Wronged You, Our Los Angeles Insurance Attorneys Can Help
If you believe that Anthem has treated you unfairly, it's crucial to seek legal help from an insurance lawyer as soon as possible. Bad faith denial of insurance coverage is a serious problem that can have severe consequences, and many people may not even be aware that they are victims of such behavior by their health insurance provider. Proving insurance bad faith can be challenging, which is why you need an experienced legal advocate in your corner.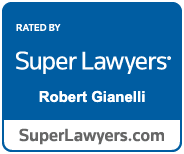 At Gianelli & Morris, we have been representing policyholders since 1979 and have achieved positive outcomes in many cases involving bad faith claims with Anthem Blue Cross.
Gianelli & Morris have been representing policyholders since 1979 and have held insurance companies accountable by recovering hundreds of millions of dollars, in many cases involving bad faith claims against Anthem Blue Cross. Our skilled attorneys have extensive experience with bad faith behavior and coverage denial and can help you determine if you have a valid bad faith case and guide you on the next steps to take. Do not let another day pass without seeking legal help from us.