Life Insurance Contestability Period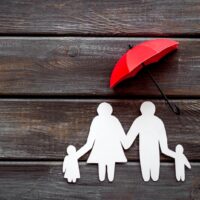 Life insurance policies, like health insurance policies, are only effective if an insurance provider pays out on a claim. Insurance providers are constantly on the lookout for any reason to deny a payout in order to protect their own finances. The life insurance "contestability period" is the window in which an insurance company can investigate and deny a life insurance claim that is triggered soon after the policy is entered.Continue reading for a discussion of the contestability period for California life insurance policies, and reach out to a passionate and dedicated Los Angeles life insurance denial lawyer if you have any legal issues or questions regarding a California life insurance claim.
California insurers can only invalidate a policy within a certain time period
In California, life insurance companies can rescind a life insurance policy during a specified "contestable" period. The period is two years after issuance or reinstatement of the policy. That means that if someone signs a life insurance policy and then passes away within two years, the insurance provider has the right to investigate the circumstances of the policyholder and their death to determine if there are grounds to invalidate the policy.
When a person enters into a life insurance policy, they answer a host of questions about their health, family and medical history, and personal habits, which in turn affects their premium. For example, the applicant will have to disclose whether they drink, smoke, or engage in dangerous activities such as deep-sea scuba diving. If a person lies on their application, for example, if they claim to have no dangerous hobbies, but it turns out they regularly go skydiving, then the insurance company might be able to invalidate the policy and deny coverage–even after the policyholder has already passed away.
After the two-year period, insurance companies are not allowed to go back and invalidate the policy. The rule holds true even if the insurance provider discovers that the policyholder flagrantly lied on their policy application. If a life insurance policy has lapsed, providers might require a reinstatement application, which in turn restarts the two-year contestability period. Additionally, there are certain limited circumstances under which a claim can be denied even after the contestability period.
If the policy is rescinded, the insurer must give notice and refund all premiums paid. The company must explain its reasons for rescission. If the insurer wrongfully denies a claim and inappropriately rescinds a policy by, for example, manufacturing non-existent fraud on the part of the policyholder, then the insurer might be subject to a bad faith insurance denial lawsuit.
Call For Help With Your California Life Insurance Policy
If you are facing legal issues concerning your California life insurance policy, get knowledgeable and dedicated help ensuring you get the coverage you deserve by contacting the Los Angeles insurance claim denial lawyers at Gianelli & Morris for a free consultation at 213-489-1600.