Understanding Accidental Death Life Insurance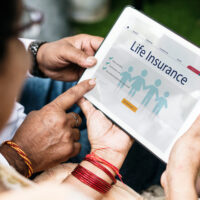 Accidental death life insurance is a specialized policy that covers death resulting from sudden and unforeseen accidents. Unlike regular life insurance, it doesn't cover death from natural causes or diseases. Examples of accidental deaths that are commonly covered include car accidents, fatal slips and falls, or accidents involving heavy machinery.
This specificity makes accidental death life insurance unique and potentially a valuable part of an individual's overall financial planning. However, understanding its limitations is crucial to making an informed decision. Read on for an in-depth discussion of accidental death policies, including some of the reasons claims get denied and how legal assistance can help. If you've had a claim for accidental death denied or are facing issues with obtaining any other life insurance policy benefits, contact Gianelli & Morris in Los Angeles for an evaluation of your case with our skilled and experienced California insurance law attorneys.
Accidental Death and Dismemberment (AD&D) Policies
Accidental death and dismemberment (AD&D) policies go a step further than term or whole life insurance policies by covering not only death but also significant injuries. These injuries might include the loss of limbs, paralysis, and permanent loss of sight or hearing.
However, it's essential to understand what an AD&D policy does not cover. Exclusions often involve injuries from risky activities, self-inflicted wounds, or injuries sustained under the influence of drugs or alcohol. The injury or death must also be "accidental" within the terms of the policy.
By comparison, standard life insurance may cover death from a wide range of reasons, including illness and natural causes. This broader coverage contrasts with accidental death insurance, which focuses solely on unforeseen accidents.
Disputes and Denials in Accidental Death Claims
Insurance companies not wishing to pay out when presented with a claim might try several ways to dispute accidental death claims. A common dispute arises when an insurer argues that the death was not truly accidental, but instead resulted from intentional actions or negligence. Other reasons for denial might include a failure to meet specific policy conditions, like timely notification, or alleged misrepresentations on the initial application.
These disputes can be complex and challenging for beneficiaries to navigate. Legal terminology, policy clauses, and the intricacies of insurance law in California can make this process overwhelming.
How an Insurance Lawyer Can Help
When facing a denial of an accidental death claim, engaging an insurance lawyer knowledgeable in California's insurance laws can be invaluable. An experienced lawyer can review the policy, gather essential evidence, uncover inconsistencies in denial reasons, and highlight relevant laws and regulations that favor the beneficiary's case. An attorney can expertly negotiate with the insurance company or appeal the denial through the appropriate administrative channels or file a lawsuit in court when necessary.
An insurance lawyer doesn't just help you fight the denial. They can guide you through the entire process, ensuring that you understand your rights and the potential outcomes. Their expertise can significantly impact the final resolution, helping beneficiaries secure the benefits that are rightfully due to them.
Contact Gianelli & Morris for Help With Accidental Death Claim Denials in California
Understanding accidental death benefit claims requires a detailed examination of accidental death life insurance and AD&D policies, recognizing their unique characteristics and limitations. When disputes arise, beneficiaries should be aware of common denial reasons and how an experienced insurance lawyer can assist them. By knowing how these policies work, what they cover, and the potential challenges in claiming benefits, individuals can make informed decisions about their insurance needs and how to pursue a claim if necessary.
If you are struggling with an unreasonable insurance claim denial regarding an accidental death policy, life insurance, health insurance, or a long-term disability policy, call Gianelli & Morris at 213-489-1600 for a no-cost case evaluation.