How Standard Insurance Company Has a Pattern and Practice of Wrongfully Denying Life Insurance Claims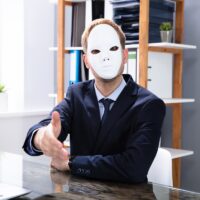 Standard Insurance Company is a national insurance and financial services company. They sell individual and group life insurance, among other things, to millions of people and employers across the country. Standard Insurance is the prototypical big insurance company, doing everything in its power to maximize profits at the expense of policyholders and beneficiaries. A number of lawsuits, both past and present, illustrate the extent of Standard's bad faith conduct. Continue reading to learn about Standard's history of wrongful life insurance denial and other insurance bad faith conduct, and call a zealous Los Angeles insurance denial attorney for help with an insurance claim.
New Mexico Class Action and Settlement
Standard Insurance has a history of wrongfully denying life insurance benefits on a large scale. In 2012, public employees and their families filed a class-action lawsuit in New Mexico alleging that the company had denied more than $200,000 in death benefits to several families holding legitimate policies and with legitimate claims. According to the complaint, Standard had been issuing insurance policies to tens of thousands of public employees without bothering to check whether all appropriate formalities and forms had been satisfied. The employees were left with the assurance that their policies were valid, as they continued to pay their premiums as required.
Standard would only take a proper look at the application when a triggering event occurred. After the insured employee died, Standard would go back and find some procedural or administrative problem, such as a missing medical form. The company would then deny coverage on the grounds that the policy was never properly entered. This despite the fact that Standard had years to identify any problems with the application, but chose to wait until the death of the insured to bother.
Ultimately, the company settled for a mere $2.4 million out of court. New Mexico public employees who paid premiums during the time period were able to take a cut; unfortunately, there were more than 74,000 qualifying employees, demonstrating the inadequacy of the settlement and the gravity of Standard's cold-heartedness.
Recent Lawsuits in Colorado and California Against Standard Insurance Company
Standard Insurance has clearly not learned its lesson from previous lawsuits. They continue to engage in a pattern and practice of wrongfully denying life insurance coverage. Settlements and penalties to date have done nothing to deter Standard's conduct, demonstrating the monetary value of wrongfully denying claims. The allegations in several recent lawsuits filed against Standard in California and Colorado illustrate the point.
According to a complaint filed by California insurance denial law firm Gianelli & Morris in Los Angeles Superior Court this July, Standard wrongfully denied a $500,000 life insurance claim to the grieving widow of the insured decedent. The beneficiary's late husband died in a drowning accident while snorkeling in Hawaii. The death & dismemberment policy covers accidental death. Standard denied the claim, arguing the policy language precludes coverage because the accident may have been connected to a cardiac arrhythmia.
According to Standard, the policy language states the death must be "caused solely and directly by an accident," and must not have been "caused or contributed to by…[h]eart attack or stroke." The autopsy report in this case stated that the cause of death was accidental drowning. However, the report noted that a cardiac arrhythmia "may have" contributed to the death. On behalf of the grieving plaintiff, Gianelli & Morris contends that the autopsy report merely states that cardiac arrhythmia "may have" contributed, not that it did contribute, despite what Standard claims. Moreover, the California Supreme Court has clearly stated that "the presence of a preexisting disease or infirmity will not relieve the insurer from liability if the accident is the proximate cause of death," even if the condition contributed to the accident.
Standard's denial represents a clear breach of contract as well as a breach of the implied covenant of good faith and fair dealing. Once again, Standard is putting its own profits over the well-being of policyholders and beneficiaries, relying on stretched readings of the policy languages and a blatant disregard for both law and public policy.
The California lawsuit follows another class action filed in federal court in Colorado this April. The allegations in that lawsuit mirror those in the New Mexico lawsuit, claiming that Standard illegally collected premiums from Colorado state and local government employees for unapproved additional life insurance coverage only to deny coverage to beneficiaries after a triggering event. Once again, they chose to pocket insurance premiums and deliberately ignore whether the coverage was actually in place until it came time to pay up.
Get Help After a Wrongfully Denied Life Insurance Claim in California
If your life insurance claim has been unreasonably denied, or if you are dealing with other bad faith insurance issues in California, fight for the coverage you are owed with the help of the seasoned and talented Los Angeles insurance claim denial lawyers at Gianelli & Morris for a free consultation at 213-489-1600.