Identifying and Addressing Delays in Insurance Payments as Potential Bad Faith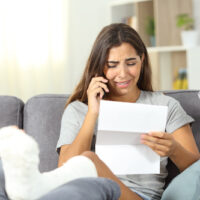 The health insurance landscape can be fraught with pitfalls and challenges for policyholders, especially when they have been harmed by having to wait for critical insurance payments. Gianelli & Morris, a leading Los Angeles insurance bad faith law firm, fights for the rights of the insured when these delays of insurance payments occur. Such delays can not only hinder much-needed medical treatments but may also be indicative of a more systemic issue – insurance bad faith.
Understanding Insurance Bad Faith
Insurance bad faith is a legal term used when an insurer acts unreasonably or fails to fulfill its duties toward the policyholder. A primary component of an insurance company's obligation is the prompt processing and payment of legitimate claims, and any undue delay can be a violation of this duty.
Delaying Payments – A Sign of Bad Faith?
If you've filed a claim with your health insurance company and the payment is taking longer than expected without any legitimate reason, you might be dealing with an instance of insurance bad faith. The insurance company has a duty to investigate, process, and pay claims promptly. If these actions are unjustifiably delayed, it could be a sign that the insurance company is acting in bad faith.
Examples of unjustifiable delays can include ignoring your communications, repeatedly asking for unnecessary information, or failing to provide an explanation for the delay. Such tactics can serve to frustrate policyholders, potentially leading to unwarranted denials further delaying the duty of the insurance company to pay under the policy.
The Consequences of Payment Delays
The implications of delayed insurance payments can be severe, particularly for policyholders grappling with health challenges. Treatment may be delayed due to lack of funds, leading to worsening health conditions. It can also result in financial stress as medical bills pile up, awaiting the insurer's payment.
Time Limits and Penalties Under California Law
California law is specific about time limits for insurers to pay out claims. Once an insurance company has accepted your claim and agreed to a settlement, they are required to pay within 30 days under California law. If the insurance company fails to pay within this timeframe without reasonable cause, they may be penalized with interest on the amount due, accrued from the date the payment was due. This means the insurance company may owe you more than the original settlement amount.
Additionally, if an insurer demonstrates a pattern of delays in payments, this may be considered a violation of the California Unfair Practices Act, which prohibits insurers from engaging in unfair or deceptive acts or practices. The penalties can be severe, potentially including fines and other sanctions. Importantly, consistent failure to adhere to these time limits could also be used as evidence of bad faith on the part of the insurer, leading to additional damages.
With these provisions in place, California law not only provides remedies for delayed insurance payments but also actively discourages insurers from engaging in such practices.
Taking Action with Gianelli & Morris
If you suspect your insurance company is delaying your claim in bad faith, you have the right to challenge their actions. At Gianelli & Morris, we are committed to standing up against insurance companies that fail to uphold their duties. We have a deep understanding of insurance law and have helped numerous clients successfully demonstrate that their insurer acted in bad faith.
Don't Face It Alone – Gianelli & Morris Is Here to Help
Navigating the intricacies of insurance law can be challenging, particularly when you're dealing with health issues or facing financial strain due to unpaid claims. With the team at Gianelli & Morris representing you and fighting for you, you don't have to face these challenges alone.
We understand the stress and frustration that can come with delayed insurance payments. We're here to offer our expertise, guidance, and dedicated legal representation to help you navigate this complex process.
If you're dealing with delayed insurance payments and suspect bad faith, contact us today. With Gianelli & Morris, you can fight back against insurance bad faith, ensuring that you receive the insurance benefits and any punitive damages you're rightfully due, and protecting your rights as a policyholder.