Insurance Companies Can Get Fined For Ignoring Claims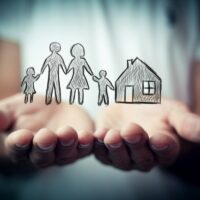 Insurance providers are required by law to investigate and respond to claims within a reasonable period of time. Failing to conduct a proper investigation or make a finding on a claim within a reasonable time can open insurance providers up to liability for bad faith practices. Additionally, insurance companies are required to respond to consumer communications concerning claims. Failing to do so can subject insurers to liability and statutory penalties. Anthem Blue Cross learned about their responsibilities the hard way recently when the State of California fined the company $5 million for ignoring consumer complaints. Continue reading to learn about Anthem's flouting of its responsibility to claimants under California law, and call a Los Angeles health insurance denial attorney for assistance in obtaining benefits or appealing a wrongful insurance denial.
Anthem Ignores Hundreds of Complaints, Faces $5 Million Fine
The State of California recently fined Anthem Blue Cross $5 million for repeatedly failing to respond to consumer grievances in a timely manner. According to the state, Anthem, the second-largest health insurance provider in the country, engaged in systemic violations and constantly ignored the law concerning its responsibility to respond to consumer complaints.
The state identified 245 grievance-system violations between 2013 and 2016. In one example, a patient's claim for a necessary surgical procedure was denied even though Anthem had previously approved the operation. Anthem went on to flat-out ignore no less than 22 different calls contesting the denial–from the patient, the patient's spouse, the patient's insurance broker, the medical provider–never proceeding to resolve the complaint. Anthem only paid the claim a full six months after the procedure was completed following an intervention by the state-managed care agency.
This was not Anthem's first punishment for ignoring customer grievances. In fact, Anthem had already faced over $6 million in fines for ignoring customer grievances dating back to 2002. As of 2018, Anthem has been fined a total of $12 million for failing to answer customer communications.
California's Department of Managed Health Care sharply criticized Anthem's conduct, citing the importance of health care plans' grievance programs. The programs are essential for customers to understand their rights, including the right to obtain an independent medical review or file a complaint with a state regulator if the insurance company makes an erroneous decision. The grievance system is also helpful for regulators to monitor for systemic problems. Anthem, for its part, vowed to continue to improve its grievance and appeals process, while strongly contesting the state's characterization of Anthem's problems as "systemic and ongoing."
If you've been the victim of a wrongful claim denial or bad faith by a California health insurance carrier, get help you can trust from the talented and professional Los Angeles insurance bad faith lawyers at Gianelli & Morris by contacting them for a free consultation at 213-489-1600.