Tips to Appeal a Standard Life Insurance Company Claim Denial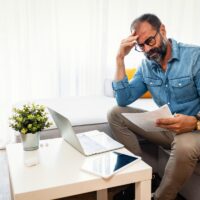 Standard Insurance Company, a.k.a. Standard Life Insurance Company (Standard Life), is a massive insurance company that provides policies covering more than eight million people across the country. As we've discussed in the past, Standard Life has a history of wrongfully denying life insurance coverage in California and elsewhere. If you have had your life insurance claim denied by Standard Life, you might have the right to push back. Continue reading for tips on how to appeal your Standard Life insurance denial from our experienced Los Angeles insurance denial attorneys.
Carefully Review the Denial
When insurance companies deny a claim, they are required by law to give specific reasons for doing so. They are not permitted to vaguely reject a claim without fully informing the beneficiary of their reasons. If your Standard Life claim is denied, the notice of denial should include all relevant specifics including the facts in the medical record and the specific provisions in the policy that apply to the denial. They will make clear whether the denial is based on an excluded cause of death, missing medical evidence, incomplete claim forms, policy lapse, or other reasons.
The denial notice will be your roadmap for responding to the denial. If the denial does not explicitly state the grounds for denial, then Standard Life is violating the law. You may have a claim not only for wrongful denial but also for insurance bad faith conduct. Your insurance denial lawyer can request additional clarification from Standard Life, as well as threaten legal action should they persist in denying your claim without proper justification.
Carefully Review the Identified Policy Provisions
Compare and contrast the reasons stated in the denial with the language in the policy. If they cite cause of death exclusions, for example, make sure that those policies actually apply. Standard may point to an exclusion for preexisting conditions, for example, but you know that the cause of death was something other than the listed condition. They might point to exclusions for suicide or criminal activity, but you could know that the alleged criminal charges were dismissed, or that the exclusion had a set time limit that expired (often, policies exclude suicide as a cause of death only within the first two years of the policy). Additional evidence may counteract their reasons for denial once you know the stated justifications and the specifics listed in the policy.
Gather Important Documents and the Evidence
Many life insurance claims are denied simply because there's a lack of supporting evidence with the claim. You'll almost always want to collect the basic documents relating to the death, including the autopsy report, police report, toxicology report, and others. You might need to gather medical records regarding the decedent. Often, if you can provide the missing evidence, the insurer will reconsider their denial. Your attorney can help you track down the missing documents and make sure your appeal is fully supported.
Call an Insurance Claim Denial Lawyer, and Do It Soon
If your life insurance claim is denied, you only have so much time to respond to the denial and/or seek an appeal. Insurance companies often give beneficiaries 60 days to appeal their decision. If you wait too long, you'll forgo your right to appeal and render it much more difficult, if not impossible, to collect the benefits you are owed. Moreover, Standard Life may have denied your claim for a reason contrary to California law. Unless you are an insurance law expert, you are unlikely to know all of Standard's obligations and the limitations on their grounds for denial.
Talk to an experienced insurance denial attorney as soon as you can after receiving your claim denial from Standard Life. You and your attorney can start building your response to the denial, gathering the necessary documents and identifying any weaknesses in Standard's reasoning. The sooner you contact an attorney, the more time they'll have to help you put together the strongest appeal, and the faster you'll get the benefits you are owed.
Call a Life Insurance Denial Lawyer Today for Help With a Rejected California Life Insurance Claim
If your life insurance claim has been unreasonably denied by Standard Life, or if you are dealing with other bad faith insurance issues in California, fight for the coverage you are owed with the help of the experienced and professional Los Angeles insurance claim denial lawyers at Gianelli & Morris for a free consultation at 213-489-1600.