When Can a Life Insurance Policy Deny My Claim?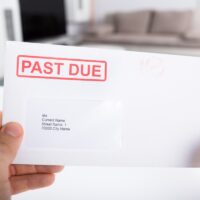 Life insurance companies are always looking for a reason to deny claims or limit payouts. Do not be fooled, however: There are very specific reasons for which an insurance provider can deny a claim, and the reasons available depend in part on how long the policy has been in place. If your life insurance provider tries to deny coverage after the death of a loved one, talk to a knowledgeable Los Angeles life insurance denial attorney to find out if their stated reasons are legitimate. Below, we discuss the reasons for which a life insurance provider can deny a claim.
Reasons for Rejection Within the Contestability Period
In California, life insurance providers can "rescind" a policy so long as they act within the "contestability period." Rescission of a policy is different than claim denial. Rescission involves looking at the original application and finding some reason why the policy should never have been entered into in the first place. If your policy is rescinded, the insurance provider will refuse to pay your claim but will also refund any premiums paid. Rescission can occur at any time during the contestability period, including after the policyholder passes away but before claims are paid.
To rescind a policy, the provider must show that the policy was invalid when it was entered. Typically, they will assert that a policyholder's application included material misinformation or omissions, such as failing to disclose pre-existing conditions, lying about unsafe behavior such as smoking or drug abuse, or misleading about family medical history. Rescinding a policy for improper reasons, such as missing contact information or a simple typo on an application, can give rise to insurance bad faith claims.
Rescission can only occur within the contestability period. The contestability period in California is two years from the date the policy is entered or reinstated. After two years, if the policyholder dies, the provider must pay out on the claim no matter what was said in the original application. Even if the provider discovers that the policyholder blatantly lied on their application, they must still pay out on the claim, unless they have another reason for denial. However, it is important to be careful when renewing or adjusting a policy; the insurance provider may try to assert that the renewal restarted the contestability period.
Reasons for Denial at Any Time
If the policyholder dies after the contestability period has ended, the insurance provider must pay out on the policy unless there are specific reasons to deny the claim. The most common reasons for denying a life insurance claim include:
Policy lapse. If the policyholder failed to pay their premiums, the insurance provider might claim the policy lapsed before their passing. Determining policy lapse can be a complex matter, as whole life policies accumulate value that can sometimes be used to cover premiums without the insured actually sending in a payment.

Excluded cause of death. Some policies exclude coverage for death during dangerous activities, such as scuba diving or skydiving. Some exclude death that occurs during the commission of a felony. Some exclude death by suicide or exclude suicide within a certain period after the policy is entered. Carefully review the language of your policy to determine which causes of death may be excluded from coverage.
If your California life insurance claim was denied, you have the right to know why, and you have the right to fight a wrongful denial. A dedicated life insurance denial attorney can help. Get advice and representation you can trust from the seasoned and dedicated Los Angeles life insurance denial and insurance bad faith lawyers at Gianelli & Morris by contacting them for a free consultation at 213-489-1600.