What Is a Life Insurance Grace Period?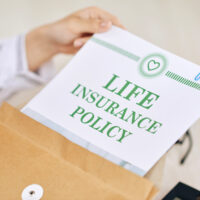 If you fail to pay your monthly premiums for your life insurance or other form of insurance, the insurance provider has the authority to terminate your policy or let it "lapse." Insurance companies often count on certain policyholders forgetting to pay their premiums. Policyholders are much more likely to fail to pay when they are ill, injured, or elderly, which is precisely when life insurance coverage is most necessary. From the perspective of the insurance company, if they collect decades of premiums only to let a policy lapse in the final years or months before the insured party passes away, it's pure profit.
Recognizing the potential for abuse, state lawmakers require insurance companies to give policyholders a "grace period" before terminating a policy for nonpayment of premiums. Continue reading to learn about grace periods in life insurance contracts, and if your policy was wrongfully terminated, call a zealous California life insurance policy lapse attorney for help recovering the benefits you are due.
What Is a Grace Period?
When you miss a premium payment, the insurance company cannot terminate your policy immediately. The insurer must provide you with a period of time during which you can correct the missed payment, bring your account current, and continue with coverage under the same policy. That period is known as a "grace period." Grace periods are listed in the terms of the life insurance policy.
During the grace period, the policy remains in effect. Consider, for example, a policy with a grace period of 30 days. The policyholder misses a payment. The policyholder now has 30 days in which to pay the overdue premium. The policyholder, however, passes away 10 days after the date the premium was due and was left unpaid. Even though the final premium was never paid, the policy was still in effect at the time of death. The insurance provider must pay out all benefits due under the policy to beneficiaries, regardless of the missed payment.
Life insurance companies typically offer grace periods of around 30 or 31 days. Most states require life insurance companies to offer a minimum grace period before allowing a policy to lapse–usually around one month. Insurers can include a longer grace period at their discretion.
California's Minimum Grace Period: 60 Days
California law is more protective of insurance policyholders than many other states. In California, insurance companies must provide a grace period of at least 60 days following the date on which the premium was due and left unpaid. Moreover, in California, insurance companies must send notice of the missed payment within 30 days and must give at least 30 days' notice in advance of terminating the policy or allowing it to lapse. Notice must be sent to the policyholder as well as to anyone the policyholder has designated to receive such notice.
California's notice and grace period rules apply to any policy issued in California, regardless of where the insurance company is headquartered. Many insurance companies that operate nationally fail to adhere to California's rules and try to terminate policies after 30 days and without sending all required notices. If an insurance company allows a policy to lapse without sending proper notice to the policyholder and designees or does so without providing the legally required grace period, the policy lapse might not have been legally effective. Should the policyholder pass away, the insurer may still be required to pay out benefits.
Call a Knowledgeable California Life Insurance Denial Law Firm Today for Help Protecting Your Policy and Your Loved Ones
If your life, disability, or health insurance claim was unlawfully allowed to lapse, or if you have otherwise been subjected to bad faith insurance conduct, fight for the coverage you are due with the help of the passionate and skilled Los Angeles insurance denial lawyers at Gianelli & Morris. Call for a free consultation at 213-489-1600.