Should You File for Tort Damages in Your Insurance Bad Faith Claim?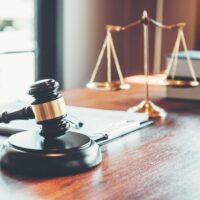 Fighting an insurance claim denial is hard enough, but when the insurer isn't playing fair, you might be understandably even more frustrated and at a loss on how to proceed. California is a consumer-friendly state and has a lot of protections in place for the average Californian going up against a corporate behemoth like a major health insurer. When it comes to bad faith insurance practices, policyholders in California possess a powerful tool in the form of tort damages that can be assessed against the insurance company.
Learn more about tort damages below, including what they are and when you should pursue them. For help fighting an incorrect, unreasonable or unfair denial of your health, life or disability insurance in California, call the California insurance law attorneys at Gianelli & Morris for assistance.
Understanding Bad Faith Insurance Practices
Bad faith insurance practices can manifest in various ways, including unjustified denial of claims, excessive delays in processing claims, and failure to conduct a thorough investigation. California insurance law mandates that insurance companies must uphold their implied covenant of good faith and fair dealing.
In California, the Unfair Insurance Practices Act (UIPA) outlines what constitutes bad faith. Under Insurance Code Section 790.03(h), actions like misrepresenting policy provisions, failing to approve or deny a claim within a reasonable time, and not attempting to settle claims promptly and fairly, can all be considered bad faith. Well over a dozen different bad acts are listed in subsection (h) as unfair claims settlement practices.
What Are Tort Damages?
Tort damages are monetary compensation awarded to a plaintiff who has suffered a loss due to the wrongful conduct of another party. Tort damages include both "economic damages" with a direct, quantifiable cost, as well as "noneconomic damages" that are more subjective in their calculation yet no less real.
In the context of a bad faith insurance claim, tort damages could include compensation for emotional distress, economic losses beyond the original claim amount, and even punitive damages meant to punish the insurance company for egregious conduct.
The Pros and Cons of Filing for Tort Damages
Filing for tort damages can provide additional compensation beyond what is stated in your insurance policy, compensating you for the inconvenience and other harm you suffered in addition to the direct injury caused by a delay or denial of your claim. Filing a tort claim for damages provides legal leverage as well, as the prospect of a large jury verdict can serve as a strong bargaining tool during settlement discussions. On a broader scale, a successful tort claim can also serve to deter insurance companies from engaging in bad-faith practices with other customers in the future.
Are there any downsides to filing a tort claim for damages? Pursuing a tort claim can be expensive and time-consuming; demonstrating that an insurance company acted in bad faith is not easy, requiring substantial evidence. There is also no guarantee that your case will be successful in the end. These perceived "negatives," however, can be mitigated by choosing an experienced and successful plaintiff's insurance law firm to handle your case. The lawyers representing you take on the burden of proving your case and bear the risk if the claim is unsuccessful. Rather than charge any fees upfront, plaintiff's insurance lawyers only charge a fee if they are successful in your case, so you don't lose anything by pursuing tort damages and have the potential to obtain substantial compensation and justice for the wrongs you have suffered.
Should You File for Tort Damages?
Filing for tort damages against an insurance company for bad faith is a significant decision that should be made in consultation with experienced California insurance law attorneys. They can provide a detailed evaluation of your case to determine whether filing for tort damages is a viable option. Here are some questions your lawyer will go over in determining the viability of filing a tort claim on your behalf:
Was the denial of your claim unjustified? Was it unreasonable?
Have you incurred additional damages due to the delay or denial?
Do you have sufficient evidence to prove bad faith?
Call Gianelli & Morris for Help With Your Insurance Bad Faith Claim in California
Filing for tort damages in a bad faith insurance claim offers great opportunities to make up for the full range of harm done to you when an insurance company unfairly denies your claim or withholds valuable benefits. While a tort claim can result in additional compensation and act as a deterrent against unethical practices, it is also a complicated legal undertaking that shouldn't be attempted without skilled legal help. Given the complexities surrounding California insurance law, seeking qualified legal advice is crucial for making the right decision for your specific circumstances. In Los Angeles and statewide, call Gianelli & Morris at 213-489-1600 for a no-cost evaluation of your claim.