Can I Sue my Health Insurance Company for Pain and Suffering?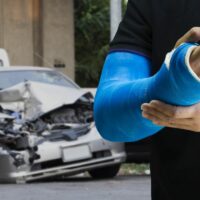 When your health insurance company wrongfully denies coverage, the denial hurts more than just your wallet. You are effectively prevented from getting the treatment that you need for your illness or injury. You could end up having to pay out of pocket, or you may be forced to forego treatment entirely. If your claim was denied in bad faith, are you entitled to more than just reimbursement for out-of-pocket expenses and a promise to cover future treatments? Can you seek compensation for the consequences of your insurance provider's bad faith actions? Continue reading to learn about damages you can seek against a health insurance company, and call a zealous Los Angeles health insurance denial lawyer for help regarding a California health insurance claim denial.
Damages in a Bad Faith Insurance Claim
In California, insurers have a responsibility to policyholders to investigate and decide upon their claims in good faith. They must indemnify policyholders for expenses that are covered by the policy and agree to treatments that fall within the policy terms. If the insurance provider engages in bad faith conduct, such as by unjustifiably delaying your investigation, failing to communicate with the policyholder, misrepresenting the facts of the claim or the terms in the policy, or failing to explain the reason for a denial adequately, you might have a bad faith insurance claim.
If you have a bad faith claim in California, you can seek compensation for both economic and noneconomic damages that you incurred as a result of their conduct. You can recover economic damages, including the costs you paid out-of-pocket for your treatment as well as income you lost as a result of your inability to work due to the injury or illness they refused to treat.
Additionally, you can seek noneconomic damages against your insurer. Noneconomic damages can include the pain and suffering you endured as a result of their delay or denial of your treatment coverage and as a result of your condition becoming worse due to delayed or denied treatment. You may also seek damages for the emotional distress you suffered as a result of your worsening condition and the lack of timely treatment.
Punitive Damages
Economic and noneconomic damages are generally referred to as "compensatory damages," meaning damages meant to compensate the wronged plaintiff for the harm they suffered as a result of the defendant's conduct. Under certain circumstances, you may be able to recover additional "punitive" damages. Punitive damages are meant to punish a wrongdoer, rather than compensate the plaintiff; they are reserved for situations where a defendant's conduct was especially malicious, fraudulent, or oppressive.
In California insurance bad faith cases, many of the acts that constitute bad faith may also rise to the level of malice, fraud, or oppression. Punitive damages are, however, difficult to prove and will likely be strenuously fought by insurance companies, including on appeal. If they can be proven, however, they can lead to significant monetary rewards.
ERISA Limitations: No Punitive Damages, No Pain and Suffering
The federal Employee Retirement Security Act of 1974 (ERISA) preempts and supersedes state laws that relate to employer-sponsored employee benefit plans. If ERISA governs your health insurance policy, then you might be limited to the remedies available under ERISA. ERISA claims are much more restrictive in terms of what can be recovered. Under ERISA, plaintiffs cannot seek punitive damages and cannot seek damages for pain and suffering or emotional distress.
Get Help With Your California Health Insurance Claims
If you are facing legal issues concerning your California health insurance policy or a dispute over claim coverage, get passionate, effective, and trial-ready legal advice and representation from the Los Angeles insurance claim denial lawyers at Gianelli & Morris. Call for a free consultation at 213-489-1600.