Can You Sue Your Insurance Company for Taking Too Long?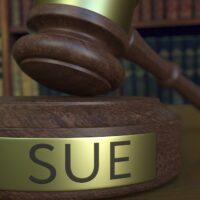 Recovering fully from a severe illness can be a race against the clock. Once your physician has diagnosed your condition and determined the best course of treatment, you naturally want to start that treatment as soon as possible. Most medical conditions will get worse without treatment, and some can even go from treatable to fatal over time. If your insurance company delays its response to your claim for benefits, you're left waiting for the care you need, potentially putting your ability to make a full recovery at risk.
California health insurance providers are bound by state law to respond to claims in a timely manner. If they don't, you may have the basis to file a lawsuit against your insurer. Insurance customers who have been forced to wait an unreasonable length of time for a response to a claim for benefits have a right to damages for the insurer's bad faith conduct, and an experienced Los Angeles bad faith insurance lawyer can help.
California law requires a prompt response to a claim for benefits
California holds its insurance companies to a high standard under the law. The California Code of Regulations requires insurance companies to respond to a claim for benefits within 15 days and to either approve or deny the claim within 40 days. Violation of these time limits is one way that insurers can violate laws requiring a prompt response to claims, but there are often more subtle ways that insurance companies avoid payment of claims through delay. Insurers will often request endless evidence or submission of different and duplicative forms. They may claim that a form you already submitted got lost in the mail. They may claim that they are waiting on a doctor's opinion on your case before approving a claim. When used tactically, all of these strategies can amount to a violation of your rights under the law.
Every contract in the state of California includes an implied promise of good faith and fair dealing between the parties. Where an insurer behaves unreasonably by delaying their response to a claim, the customer may be entitled to money damages through a lawsuit if that delay caused them harm. Additionally, California Insurance Code § 790.03 states that it is an unfair practice for an insurer to fail to act "reasonably promptly" when responding to communications from customers, when investigating and processing claims, or when settling claims. A skilled insurance bad faith lawyer will rely on these and other laws, along with a thorough investigation of your case and evidence of your right to the benefits requested in your claim, to obtain money damages you're owed for your insurer's bad faith in delaying a response to your claim.
If you've been the victim of insurer bad faith conduct in California, contact the aggressive and effective Los Angeles insurance bad faith lawyers at Gianelli & Morris for a free consultation at 213-489-1600.