What is the Statute of Limitations for a Bad Faith Claim against a California Insurer?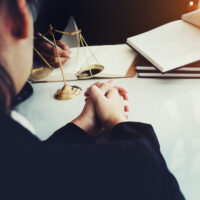 California residents who enter into a contract for health insurance have a right to expect that, if they pay all premiums and co-pays, their injuries, illnesses, and other medical needs will be covered by their insurer according to the terms of their coverage. If benefits are withheld without good reason, the insurer may face liability for bad faith denial of a claim. A bad faith claim may entitle the customer to damages for both the value of the benefits denied to the policyholder under the contract, as well as for damages for their failure to uphold the duty of good faith and fair dealing.
It is important to note that in California, these different types of legal claims have different time limits by which they must be filed before they become invalid claims. These time limits are known as statutes of limitations. Learn more about statutes of limitations associated with bad faith claims below, and get a no-cost evaluation of your insurance bad faith claim from a seasoned California insurance bad faith lawyer.
Is insurance bad faith a civil tort or a breach of contract?
The types of claims that may be filed against insurance companies that have wrongly denied benefits can be divided into two categories: tort claims and contract claims. A tort claim provides a basis for the victim of wrongful conduct who suffered a loss as a result of that conduct to sue the wrongdoer. A contract claim allows one party to a contract to sue if another party to the contract fails to uphold their duties under the contract. A victim of a bad faith denial of claims will typically have the right to file tort claims of violation of the duty of good faith and fair dealing, as well as contract claims to enforce the contract by compelling the insurer to provide the benefits or by paying damages in the amount of the denied benefits.
The statute of limitations for tort claims based on bad faith is different from the limitations period for contract claims. Additionally, some insurance companies will include different limitation periods in their contracts with customers. If the insurance companies choose, they may extend the time that policyholders have to file a claim against the insurer after benefits are denied. They may also have much shorter periods regarding filing a notice of a claim or for exhausting administrative remedies in the contract. For these and many other reasons, it's important to have an attorney evaluate your claim as soon as possible after a wrongful denial and to review your individual health insurance contract so that you know best how to approach a bad faith claim.
Get Immediate Help and Timely Assistance with a California Insurance Bad Faith Claim
If you need seasoned, experienced, and dedicated help pursuing a lawsuit for bad faith against a California insurer, contact the knowledgeable California insurance law attorneys at Gianelli & Morris for a consultation at 213-489-1600.