Policyowners'/Insurance Company's Responsibility Regarding Insurance Lapse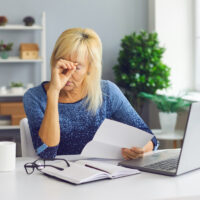 One of the most common grounds for denial of insurance claims is that the policy has been allowed to lapse due to nonpayment of premiums. If you fail to pay your premiums, insurance companies can and will terminate your policy. For life insurance policies in particular, this becomes an insidious cycle. People are more likely to miss payments when they are injured, ill, or elderly; precisely when they need coverage the most. For an insurance company, it's win-win: They've collected decades of premium payments only to let the policy lapse just before coverage is necessary. For policyholders and beneficiaries, of course, the lack of coverage can be devastating.
Recognizing the dangers faced by policyholders, California enacted rules aimed at protecting policyholders and beneficiaries from unreasonable policy lapses. Below, we explore California's rules regarding policy lapse. If your policy has been unlawfully terminated or your insurance claims unreasonably denied, call a seasoned California life insurance policy lapse attorney for advice and assistance.
Establishing a Designee to Receive Notice
California law recognizes that policyholders might not always be in the right frame of mind to keep up with premium payments. In order to prevent unnecessary lapse, policyholders can designate other parties–often a family member or other beneficiary–to receive notice should the policyholder miss a premium, and should policy lapse or termination be imminent.
California law requires insurance companies to inform policyholders of their right to designate parties to receive notice. In fact, insurers must remind policyholders at least once a year of their right to designate a party for notice, as well as their right to change their written designations or add more designees if they see fit. Whatever notice the insurer is required to send to the policyholder prior to lapse must also be sent to such designees.
To protect themselves against policy lapses, policyholders must remember to fill out their third-party notification form. The form designates a party to receive notice in case policy lapse is imminent, allowing the designee to resolve the issue and prevent lapse.
Notice Required Before Lapse
Before an insurance company is allowed to terminate your policy for non-payment of premiums, they must give you and your designees notice of the missed premium, a notice of possible policy lapse, and notice of your right to correct the missed payment. Notice must be sent within 30 days of a policy premium becoming due and going unpaid. The notice must be sent at least 30 days in advance of policy lapse or termination. The insurance company must give the policyholder at least 60 days from the original missed payment date before effecting termination, known as a "grace period."
During the grace period, the policy remains in effect, and the policyholder can correct the missed payment(s). The notice must inform the policyholder and designees of the missed payment, the pending termination, and the fact that the policy will remain in effect during the grace period. If a coverage-triggering event occurs during the grace period, the insurer must pay out coverage.
If you have received notice of a missed premium, whether you are the policyholder or a designee, it's important to act. You have at least 60 days from the initial missed premium to pay the overdue amounts and prevent a policy lapse.
If an insurance company fails to provide proper notice before policy termination, they may be required to pay out on a claim they denied due to lapse. If you've received notice of a lapse, especially if your claim has been denied due to an alleged lapse, talk to an experienced insurance denial attorney for advice on what to do next. You might still have the right to get the benefits you paid for.
Call a Knowledgeable California Insurance Denial Law Firm Today for Help Protecting Your Policy and Your Loved Ones
If your life, disability, or health insurance claim was wrongfully denied, or if you have otherwise been subjected to bad faith insurance conduct in California, fight for the coverage you are due with the help of the passionate and thorough Los Angeles insurance denial lawyers at Gianelli & Morris. Call for a free consultation at 213-489-1600.