Report Finds Cigna Doctors Reject Thousands of Claims Without Even Reading Them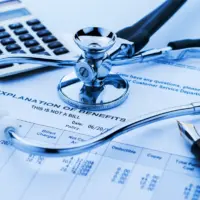 Have you ever sought medical care and had your insurance provider reject coverage so outrageously that you wonder if they even read your claim? It turns out, you might not be far off. An investigative report by the nonprofit news organization ProPublica found that insurance giant Cigna has been shaving millions of dollars in costs by having their doctors simply reject claims without conducting any sort of analysis or review.
Read on to learn the disturbing details unearthed in the report. If you've had a health, life, or disability insurance claim unjustly denied, call a dedicated California insurance denialand insurance bad faith attorney for advice and representation.
Cigna Relies on Computer Program to Deny Claims on Medical Grounds Without Medical Review
Most state laws and insurance regulations require insurance companies to go through certain processes and procedures before a claim can be denied. They must review the application for coverage along with the patient's file and other medical evidence. If the insurer intends to deny the claim for medical reasons–such as if they intend to argue the procedure was not medically necessary–the claim must be reviewed by proper physicians. According to an investigation by ProPublica and The Capitol Forum, Cigna has been bypassing that step and instantly rejecting claims with no actual review.
Based on the journalists' review of internal Cigna documents and interviews with former Cigna officials, the insurance provider has built a system that encourages doctors to outright reject claims on medical grounds without so much as opening the patient's files. Over a period of just two months in 2022, for example, Cigna doctors denied more than 300,000 requests for payments using this "instant rejection" method, leaving hundreds of thousands of patients either with unexpected bills or without vital medical care.
Documents show that Cigna doctors spent an average of 1.2 seconds "reviewing" these claims prior to rejection. Obviously, it would be physically impossible to do even the bare minimum of claims review in that timeframe.
The system in place by Cigna uses algorithms to match up diagnoses with what the company considers appropriate tests and procedures. If the computer detects a mismatch, then the claim is thrown into the "reject" pile. Cigna physicians then sign off on denials in batches, never bothering to actually review any of the individual patient files or claims.
For its part, Cigna has denied the report's findings. They claim that their algorithmic system allows for streamlined approval and payment of claims matched with proper diagnosis codes. When asked if the system was also used to reject claims en masse without reviewing the claim files, a Cigna spokesperson called the claim "incorrect" but refused to provide additional details or answer further questions.
A former Cigna executive disputed the company's account. "They were paying all these claims before. Then they weren't…You're talking about a system built to deny claims."
Cigna also claimed that its system does not result in denied medical care, but only in post-hoc denial of coverage. To patients unexpectedly saddled with thousands or tens of thousands in medical bills after vital, life-saving care, that distinction provides cold comfort.
In contrast, while Medicare and Medicaid use a program that automatically prevents improper payment of claims that were not correctly coded, the program never rejects claims on medical grounds. Rejection on medical grounds requires actual review by real-life physicians.
The program has undoubtedly saved Cigna millions, if not billions, of dollars by fast-tracking claim rejections. They deny claims they otherwise would have covered, and they do so en masse without taking up the time of their employees. Patients whose claims have been wrongfully denied have the right to feel outraged, and the right to seek justice.
Call a Zealous California Health Insurance Denial Law Firm Today for Help Protecting Your Health and Your Loved Ones
If your life, health, or disability insurance claim was wrongfully denied, or if you have otherwise been subjected to bad faith insurance conduct, fight for the coverage you are owed with the help of the passionate, trial-ready Los Angeles insurance denial lawyers at Gianelli & Morris. Call for a free consultation at 213-489-1600.