Policy Lapse Because Insured's Premium Payment Was Lost / Delayed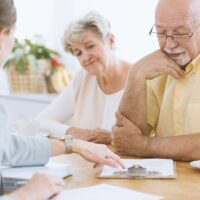 Policy lapse due to nonpayment of premiums is one of the most common reasons for life insurance benefits to be denied. There are, however, many situations in which a policy was unlawfully terminated or inappropriately allowed to lapse. In those situations, beneficiaries may still be entitled to benefits even should the insured party pass away after the policy lapses. Read on for a discussion of how a policy lapse due to lost or delayed payments might not result in the loss of life insurance benefits. Call a dedicated California life insurance policy lapse attorney for help recovering the benefits you are due after a wrongful policy lapse.
You're Entitled to Advanced Notice and a Grace Period Before Policy Lapse
California law has many protections in place for insured parties. If you have a life insurance policy, the insurance company has to adhere to a number of obligations, including obligations they must keep before they are permitted to terminate your policy for non-payment of premiums.
You are guaranteed notice of any missed premium before there is a risk of policy lapse. You are then guaranteed at least 60 days to correct the missed payment before the insurance company can terminate your policy for non-payment. They must notify you at least 30 days in advance of policy termination due to missed premium payments.
California law requires insurers to not only notify the policyholder but also any parties designated in the policy to receive notice of any problems with the premium payments. Every year, the insurer is required to remind you of your right to designate someone to receive notifications about your policy and your right to add or change your designees. Typically, insured parties will designate their family members and other beneficiaries as parties to receive notice, in case age, illness, or injury prevents them from paying.
If the Premium Payment Was Lost or Delayed, the Policy Might Still Be in Effect
If the insured party dies during the grace period discussed above, then the beneficiaries must still be paid; the policy is still in effect until the grace period expires. Moreover, if the policy is allowed to lapse because the insurance company failed to send proper notice to the policyholder and other designated parties, the beneficiaries may still be entitled to their benefits.
The same exceptions may apply when the insurance policy was allowed to lapse through no fault of the policyholder. If the insured party was in the hospital or assisted living and had a power of attorney executed, the party with power of attorney should have received notification of a pending policy lapse. If they did not receive notice, then the policy lapse may not have been effective.
Likewise, if the payment was actually sent to the insurance company and the insurer made a clerical error, losing the policy payment or failing to record a record of the payment, then the policy should not have been allowed to lapse. The same may be true if the insurance company failed to properly calculate variable fees or to account for vanishing life insurance premiums. Should the insured party die after a policy lapse caused by the insurance company's own mistake, the beneficiaries have a strong argument that they should still be entitled to benefits.
Employer Errors and Group Life Insurance
Employees often receive group life insurance coverage as part of their employment. Unfortunately, many employers make administrative errors or other mistakes leading to the mismanagement of group life insurance plans. If an employee's policy was allowed to lapse as a result of the mistakes of the party administering a group life insurance plan, the beneficiaries may still be entitled to coverage. Talk to an experienced life insurance denial attorney about your circumstances to find out if you have a pathway to recovery despite a policy lapse.
Call a Dedicated California Life Insurance Denial Law Firm Today for Help Protecting Your Policy and Your Loved Ones
If your life, disability, or health insurance claim was wrongfully denied, or if you have otherwise been subjected to bad faith insurance conduct, fight for the coverage you are due with the help of the accomplished and successful Los Angeles insurance denial lawyers at Gianelli & Morris. Call for a free consultation at 213-489-1600.