How Long Does an Insurance Appeal Take?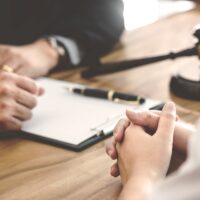 If you are hurt and you file a claim with your health insurance company, they must respond within a reasonable amount of time under California law. The law requires them to evaluate your claim appropriately, and if they choose to limit or deny your coverage, they must provide you with an explanation as to why your claim is not covered. Moreover, once your claim is rejected, you have the right to appeal the denial within the insurance company. There are additional legal processes if your appeal is unsuccessful. A dedicated and passionate Los Angeles insurance denial lawyer can help you pursue your appeal if you have been inappropriately denied coverage for your insurance claim. Read on to learn about the timeline for the internal appeals process.
The internal insurance appeals timeline
The federal Employee Retirement Income Security Act of 1974 (ERISA) establishes standards that most established retirement and health plans must follow. ERISA includes a requirement for providers to have an internal appeals process that you can use to appeal the denial of a claim. Once you file a claim and the insurance company denies your coverage, the timeline proceeds as follows, in accordance with federal law.
The insurance company must explain, in writing, why your claim was denied. It must do so within the following time periods:
15 days if you are seeking coverage for treatment you have yet to receive
30 days if you are seeking coverage for medical care you have already received
72 hoursif you require emergency care
You then have the right to file an internal appeal within 180 days (6 months) of the denial of your claim. You must complete all forms provided by your insurer, or at least write to your insurer with your name, claim number, and health insurance ID number. Include any additional documentation that supports your claim, such as a letter from your doctor. Keep copies of all documents and information relating to your claim, including any communication to and from your claims adjuster or other insurance representative.
Once you file your appeal, federal law sets certain timelines that the insurer must adhere to in deciding your appeal. For medical treatment coverage, the insurer must complete your appeal within 30 days if you have not yet received your treatment. If you have already received the treatment and are seeking coverage retroactively, the company must decide your appeal within 60 days.
For coverage other than healthcare, the law sets different timelines for deciding an appeal. For example, for disability claims, the insurer must resolve your appeal within 45 days, absent "special circumstances." Discuss your claim with your California insurance denial attorney to determine the timeline for your specific claim, how to present the strongest appeal of a denial, and how to proceed with external review if your claim is again denied on appeal.
If you've been the victim of a wrongful claim denial or bad faith rejection by a California health insurance provider, get help you can trust from the experienced and qualified Los Angeles insurance bad faith lawyers at Gianelli & Morris by contacting them for a free consultation at 213-489-1600.