How Long Does the Insurance Company Have to Respond to an Appeal?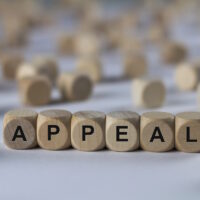 It can feel as though health insurers hold all the cards when you're fighting to have a claim approved, and receiving a denial of coverage for the medical care you need can be frustrating and scary. Every California health insurance carrier has its own procedure that policyholders must follow to appeal denied claims. However, some state laws and guidelines apply to all appeals of denied claims for health insurance benefits. Read on to learn about important universal deadlines for appealing a denial of care in California. Contact an experienced Los Angeles insurance denial and bad faith lawyer for help getting the benefits you deserve after a denial of care.
Insurers must respond to appeals in a timely manner. The deadlines that apply to appeals of denied claims are much stricter for insurers than for policyholders. Once a claim is denied, policyholders have 180 days to appeal the denial of the claim. Insurers have only 30 days to respond to an appeal. This deadline may not apply if the claim for which coverage is sought was for an emergency procedure, in which case the insurer may only have a matter of days to respond. If the insurer misses this deadline or affirms its denial, then the policyholder can turn to California's state insurance agency for help or contact an experienced attorney to assist with further appeals.
Make sure to keep notes of all communications. As much as possible, keep your communications with your insurer in writing, so that you can easily provide a record of your conversations with agents. If you do speak with someone on the phone, be sure to get their name and agent number and take careful notes about when you spoke and what you discussed.
Be persistent. Appeals can feel hopeless, but don't give up. While insurers deny a very high percentage of all claims, policyholders are often successful in getting a wrongful denial reversed so long as they are persistent.
Getting results from an appeal is often a team effort. In order to get results from your appeal of a denied insurance claim, you'll need help. Your spouse or family members can help you gather and organize the documents and forms you'll need to submit. Your doctor can help you gather the evidence you'll need to prove your right to coverage under your plan. Additionally, many policyholders who face denied claims get help from an attorney with experience battling wrongful claim denials and bad faith by California health insurance carriers.
If you've been the victim of a wrongful claim denial or bad faith by a California health insurance carrier, get help you can trust from the professional and experienced Los Angeles insurance bad faith lawyers at Gianelli & Morris by contacting them for a free consultation at 213-489-1600.