How Insurers Are Able to Deny Legitimate Life Insurance Claims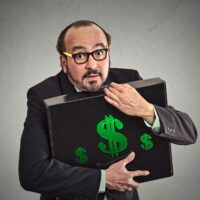 Life insurance companies make their money by collecting premium payments, not by paying out on claims. This can lead them to look for any justification to deny a claim–whether that reason is justified or fabricated. Under certain circumstances, an otherwise legitimate claim can be legally denied. However, even if the life insurance company rests a denial decision on one of these justifications, you might still be eligible for benefits. With help from a seasoned Los Angeles life insurance claim denial and insurance bad faith attorney, you can fight back against a claim denial and get the benefits you are owed.
Lack of Supporting Evidence
One of the principal reasons for claim denial is a lack of supporting evidence. When you file a claim for life insurance, you need to include the documents necessary to support your claim. Relevant evidence includes things like death certificates, autopsy reports, medical reports, police reports, etc. The aim of this evidence is to support your claim for benefits by proving that the insured party is now deceased and that no exclusion from coverage applies, such as an excluded cause of death.
If your claim has been denied for want of evidence, you can appeal the denial and supply the missing evidence to support your claim. An insurance denial lawyer can help you identify the evidence you need and obtain the copies necessary to support your claim.
Lapsed Policy
Insurance companies will terminate a policy (allow the policy to "lapse") if the premiums are no longer being paid. If the policy has lapsed due to non-payment of premiums and the insured party passes away, the insurer is no longer responsible for paying out benefits.
Insurance companies must, however, satisfy certain grace period and notice requirements before terminating a policy. If they do not follow the proper legal requirements, then they cannot terminate the policy. Requirements include providing a 60-day grace period, during which the policy remains in effect, and mailing notice regarding a pending policy termination to the policyholder and certain other designated parties (which might include the beneficiary). Elderly life insurance holders, for example, can designate a family member to receive notice of missed premiums to ensure that a policy is not allowed to lapse.
Misrepresentations in the Life Insurance Application
If the insured party made material misrepresentations in the original life insurance application, the insurance company can "rescind" the policy. Rescission means voiding the policy and acting as if it were never entered into in the first place, including by refunding premiums. Unfortunately, life insurance companies sometimes wait until after the insured party passes away to actually investigate the application and only then decide that the policy was never valid in the first place.
Policy rescission is, however, subject to strict limitations. Rescission can only occur within two years of when the policy was enacted. After this two-year "contestability period," a policy cannot be rescinded regardless of what was stated in the original application. Additionally, rescission can only occur if there were "material" misstatements or omissions in the applications. That means statements or omissions that are important to the insurer's coverage decision, such as misstatements about the insured party's medical history or dangerous habits. Typos and other small errors do not justify rescission.
Call Today for Legal Help if Your Life Insurance Claim Was Wrongfully Denied
If your life insurance policy was wrongfully denied, if you seek to appeal a life insurance claim denial, or if you are dealing with other insurance issues in California, fight for the coverage you are owed with the help of the passionate and trial-ready Los Angeles insurance claim denial lawyers at Gianelli & Morris. Call for a free consultation at 213-489-1600.