How Does a California Insurance Bad Faith Claim Work?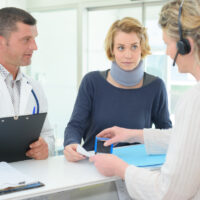 Health insurance is designed to provide its customers with care when they become sick or injured, yet insurance companies are known to unreasonably deny claims for coverage that would cut into their profits. Insurance companies already rake in billions of dollars in profits through the premiums they collect; refusing to pay valid claims is inexcusable and against the law. Learn more below about how California bad faith claims work, and contact an experienced Los Angeles insurance bad faith lawyer for more information.
What types of conduct can serve as the basis of a bad faith claim?
When you enter into a contract for coverage with an insurer, you should be able to expect that, if you fulfill your obligations under that contract, the insurer will fulfill theirs. Should your insurer fail to pay for benefits covered under your policy, the correct course of action might be to file a breach of contract claim. In some cases, the failure to provide coverage might involve more than simply breaching a contract. California law imposes a duty of good faith and fair dealing on all corporations operating in the state. Insurers must make a good-faith investigation of every claim filed by a policyholder and settle these claims fairly according to the customer's policy.
When companies fail to act in good faith when dealing with their customers, they're committing a greater offense than simply breaching a contract, and they can face additional penalties beyond what would be owed under a breach of contract claim. For example, if an insurer lies to a customer about the type of coverage included under their policy, this could be considered bad faith conduct. Another form of bad faith conduct might be an unreasonable delay in responding to an insured's claim. Insurer delay can result in an insured customer giving up on obtaining coverage of the claim, possibly assuming that the claim isn't covered after all, and paying out of pocket for the treatment they need.
Succeeding on an insurance bad faith claim
Proving a bad faith claim can be challenging. Plaintiffs in insurance bad faith cases must prove that the insurer knew they were unfairly interfering with the policyholder's right to receive benefits under the contract. This can involve gathering and analyzing complex forms of evidence, such as evidence that the insurer knew that a procedure was no longer considered experimental, or that they deliberately chose not to investigate a claim fully before denying it. Policyholders who believe they've been the victim of insurance bad faith should choose an attorney with decades of experience in pursuing bad faith claims on behalf of victim policyholders.
Bad Faith Insurance Attorney
If you believe you may have a right to insurance bad faith damages in California, contact the knowledgeable, aggressive, and trial-ready Los Angeles insurance bad faith lawyers at Gianelli & Morris for a free consultation at 213-489-1600.