How Do I Choose the Right Lawyer for My Bad Faith Claim?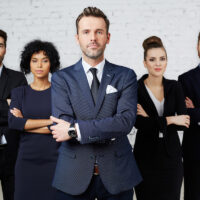 If you believe that you've had an insurance claim denied wrongfully, you may have the right to file a lawsuit for money damages. These claims can be complex, involving not only contract laws and California laws governing health insurer conduct, but also medical research and best practices. Not every attorney has the skills and knowledge necessary to succeed on an insurance bad faith claim. Below, you'll find three issues to keep in mind while searching for the right lawyer to handle your bad faith claims.
Find a lawyer with experience in insurance bad faith lawsuits
Insurance bad faith is a specialized and complex area of the law. Successful bad faith attorneys understand how to read and digest the latest health research to be able to challenge insurer claims that a procedure is experimental, ineffective or not medically necessary, in addition to having an exhaustive knowledge of insurance and contract law. Bad faith claims can result in complex trials, so finding a lawyer with trial experience is also critical.
Only a few law firms across the country devote their energies exclusively to insurance bad faith. While many attorneys list bad faith insurance among their practice areas, the majority of their time is spent working on lawsuits in completely different areas of the law. Without focusing their practice on insurance bad faith claims, they simply won't have the experience and knowledge of attorneys who devote their legal career to this complex area of law.
Look for a law firm with the resources to handle your complex claim
Health insurers are massive corporations that face thousands of claims every year from frustrated customers. As a result, they invest a great deal of money in a large staff of seasoned attorneys who are exclusively focused on fighting these claims. To succeed in a battle against a huge health insurer, you need to choose a firm with the financial resources and manpower to fight aggressively against these large corporations.
Never pay an attorney to take your insurance bad faith case
If you're desperate for help in getting coverage for the healthcare you need, you probably don't have the money to pay a large retainer when hiring an attorney. You shouldn't have to pay to hire a lawyer for your bad faith claim. An attorney with specific experience and background suing insurance companies should handle your claim on contingency, meaning they'll only take on claims that they think can succeed, and they won't get paid unless you win. A contingency fee arrangement is a true partnership between lawyer and client; the attorneys do not get paid unless they are successful, and they are motivated to achieve the best result possible. Also, make sure your lawyer is willing to advance all costs and expenses of the litigation out of their own pockets, so it will not cost you a dime if they are not successful.
If you need trustworthy and experienced legal help filing a California insurance bad faith claim, contact the Los Angeles offices of Gianelli & Morris, the bad faith insurance lawyers with an impressive record of success, for a free consultation at 213-489-1600.