When Can a Health Insurer Cancel an Insurance Policy in California?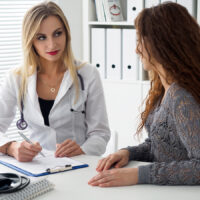 If you or a member of your family is going through a health crisis, there are few pieces of news as devastating as hearing that your health insurance policy has been canceled. Abruptly losing your insurance can mean that you're forced to pay out of pocket for costly treatments, if the necessary procedures are even ones that you can afford.
The potentially life-threatening effects of a policy cancellation—not to mention the enormous financial benefits available to insurers when canceling a costly policy–are why California law has strict standards in place on when health insurance policies can be canceled legally. Learn more below about when it is legal for a California health insurer to cancel a policy, and speak with a dedicated and effective California bad faith insurance lawyer for more information.
When are insurers legally allowed to cancel California health insurance policies?
In contrast to other forms of insurance, California imposes special restrictions on when a health insurance policy can be canceled. According to California Insurance Code section 10384.17, after a policy has been issued, a health insurer can cancel or limit a health insurance policy ONLY if the insurer can prove that the insured has acted fraudulently toward or intentionally lied about a material fact to the insurer. Not all misstatements to an insurer can be considered "material," and a skilled California insurance bad faith attorney can help you determine whether or not a fact should be regarded as "material" under state law. If the policy has been in effect for at least 24 months, the insurer cannot rescind, cancel, or limit the policy based on lies, omitted information, or inaccurate information in the original policy application, whether or not those statements were made intentionally.
Even if the health insurer has grounds to cancel a policy, the policyholder is entitled to sufficient notice. The insurer must send the policyholder a letter at least 30 days before the policy is canceled explaining why it is being canceled and explaining that the policyholder has a right to appeal the cancellation with the state's commissioner of insurance.
Post-claims underwriting illegal for California insurers
Some health insurance providers have concluded that it's more lucrative to sell insurance policies to customers without completing a thorough review of the individual's medical history. If the policyholder later filed an expensive claim for benefits, the insurer would only then complete the underwriting process and, in so doing, find a reason to cancel the policy based on information they could have had when the policy was first issued. This practice, known as "post-claim underwriting," is cruel and also illegal under California Insurance Code section 10384.
If you've been the victim of a cancellation of your California health insurance policy, find out if you have a right to take legal action against your insurer by contacting the effective and experienced Los Angeles bad faith insurance lawyers at Gianelli & Morris for a consultation on your case at 213-489-1600.