Gianelli & Morris – Your Champion Against Dishonest Health Insurance Practices in Los Angeles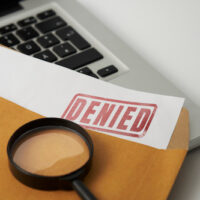 In the world of health insurance, honesty and transparency are fundamental tenets that shape the relationship between a policyholder and their insurance company. At Gianelli & Morris, a leading insurance bad faith law firm in Los Angeles, we firmly believe that every policyholder deserves fair, honest, and respectful treatment from their health insurance company. When health insurers fall short of these standards, it's crucial for policyholders to have dedicated and experienced legal counsel ready to fight for their rights. We are here to ensure insurance companies are held to account when they fail to uphold their duties.
The Unsettling Reality of Dishonesty in Health Insurance
Health insurance companies, like all insurers, are bound by a legal principle known as the duty of good faith and fair dealing. This duty obligates them to act honestly, treat their policyholders fairly, and be truthful in all their dealings. Despite this legal obligation, we understand that not all insurance companies uphold this standard.
Regrettably, some health insurers resort to dishonest practices that can detrimentally impact policyholders. These unfair actions may include misrepresentation of policy terms, wrongful denial or unwarranted delay of claims, failure to conduct a proper investigation, or neglecting to provide a comprehensive explanation for their actions. Such practices not only breach the trust of policyholders but can also result in delayed medical treatment, increased financial strain, and needless emotional stress. These can be particularly burdensome when policyholders are already grappling with health challenges.
Understanding Your Rights as a Policyholder
As a policyholder, it's critical to understand that you have the right to honest, transparent, and fair treatment from your health insurance company. These rights are enshrined in law and form the foundation of all insurance contracts. If your insurer is acting dishonestly, you're not powerless. There are legal avenues available to you that can help you challenge your insurer's actions and seek appropriate remedies.
However, navigating these legal pathways can be complex and daunting without experienced guidance and support. This is where partnering with a knowledgeable and dedicated law firm like Gianelli & Morris can make a significant difference.
Why Choose Gianelli & Morris?
At Gianelli & Morris, our mission transcends providing legal services; we aim to protect policyholders and ensure health insurance companies are held accountable for their actions. Our seasoned team has an in-depth understanding of insurance law, coupled with extensive experience dealing with insurance companies. This expertise equips us with the skills and knowledge needed to navigate the complex landscape of insurance law effectively.
Our commitment to our clients goes beyond legal representation. We strive to help you understand your rights, thoroughly evaluate your situation, and develop a robust strategy to challenge any dishonest actions by your health insurance company. Our goal is to achieve the best possible outcomes for our clients, whether that means reaching a fair settlement through negotiation, mounting a compelling case for litigation, or preparing for a successful appeal.
Take a Stand with Gianelli & Morris
If you suspect your health insurance company is acting dishonestly, remember that you don't have to face the challenge alone. The dedicated team at Gianelli & Morris is ready to support you. We provide personalized, compassionate, and result-oriented legal services to policyholders in Los Angeles and beyond.
Contact us today to schedule a consultation. With Gianelli & Morris as your legal ally, you can stand up to dishonest insurance practices with confidence. We're committed to fighting for your rights, ensuring you receive the coverage you've paid for, and helping you navigate your insurance challenges with peace of mind.