ERISA Claims vs. Bad Faith Insurance Cases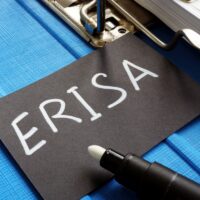 Insurance policyholders have rights. Policyholders have the right to hold insurance companies to their obligations as dictated by the terms of a policy as well as federal and state laws. When an insurance company wrongfully denies a claim or engages in other bad faith behavior, the policyholder has the right to dispute that decision and seek compensation for the bad faith conduct. The rights and available legal remedies of the policyholder differ depending on the type of plan, however. Employee benefits plans are typically governed by the federal Employee Retirement Income Security Act of 1974 (ERISA), while individual insurance plans are generally covered by California state law. Below, we discuss some of the differences between ERISA claims and individual bad faith insurance claims. In either case, reach out to a seasoned Los Angeles insurance denial and bad faith lawyer for help getting the benefits you deserve after a denial of care.
California vs. Federal ERISA Law
California law applies to every insurance policy that is issued to a California resident, except for policies contained in employee benefit plans subject to federal ERISA law. Under California law, insurance companies must exercise good faith and fair dealing when handling policy claims. An insurance provider might act in bad faith when it wrongfully denies a claim, unjustifiably delays investigating or paying out on a claim, or engages in other tactics aimed at limiting or avoiding their obligation to pay an otherwise valid claim.
California law allows policyholders to sue for a variety of damages, depending on the conduct of the insurer. If they merely get the policy wrong, the policyholder can bring a breach of contract claim for the value of the denied claim. If the insurer acts in bad faith, the policyholder can seek the denied benefits as well as additional damages that resulted from the delay or denial, such as emotional distress and attorney's fees. If the conduct is especially malicious or egregious, the insurer might be subject to punitive damages.
ERISA Claims
ERISA supersedes any state law that would otherwise apply to the employee benefit plan. Unlike California law, ERISA does not contain statutory remedies for bad faith conduct by insurance providers. Instead, ERISA provides for an appeals process if a claim is denied.
An ERISA policy beneficiary will first file a claim with the administrator of the plan. The claim will be reviewed by a representative from the employer and the insurer. If the claim is denied, the beneficiary can then seek an administrative appeal, which will be a second-level review by the insurer. After the administrative appeal is denied, the beneficiary can then file a civil suit for review of the claim in federal court. Strict deadlines and procedures for each step of an ERISA claim must be followed for a chance at success.
Unlike California law, filing a federal ERISA claim does not allow for recovery of compensatory damages (emotional distress, etc.) or punitive damages. Instead, the civil claim will be limited to the value of the benefits that were denied.
If you've been the victim of a wrongful claim denial or bad faith by a California health insurance carrier or ERISA policy provider, get help you can trust from the dedicated and knowledgeable Los Angeles insurance bad faith lawyers at Gianelli & Morris by contacting them for a free consultation at 213-489-1600.