Elements of a Bad Faith Insurance Claim and What to Do About It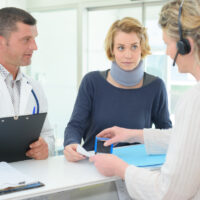 Insurance policyholders who are current on premiums and follow the rules have a legal right to receive coverage for claims included under the terms of their policy. If health insurers fail to provide payment for these covered claims, they're not only breaching their contract and breaking the law, they're potentially putting their policyholder's life at risk by denying needed treatment. If you've had a claim denied that you believe should be covered under your California health insurance policy, you may be a good candidate to file a bad faith claim against your insurer. Learn about the elements of a bad faith insurance claim below, and contact an experienced insurance bad faith lawyer with any questions.
What are the Elements of Insurance Bad Faith?
Like other California companies, insurance companies are under a duty of good faith and fair dealing obligating them to treat their customers fairly and honestly. A customer can file a bad faith claim against an insurer who unjustly failed to provide coverage or provided insufficient coverage for a claim falling within that customer's policy. Bad faith can take many forms, including:
Excessive delay in responding to a claim for coverage
Unjustified denial of coverage
Lying about what a customer's policy covers or the facts surrounding a denial of coverage
Failing to provide prompt or adequate reasoning on why a claim was denied
Failing to make a good faith attempt at settling a claim where the insurer is reasonably likely to be found liable
Altering an insurance policy or application without the policyholder's knowledge and relying on these illegally-altered documents to deny a claim
Rescinding or canceling a policy in order to avoid paying a valid claim
What Should I Do If I've Been the Victim of Bad Faith?
The first thing you should do if you believe you've been the victim of bad faith is to carefully review your insurance policy. If you do not have a copy, contact your insurer to provide you one. Keep careful track of all your communications with your insurer, including the dates and times of any phone calls, as well as the names of the representative and any grievance or complaint numbers issued. You will need to prove that you made attempts to resolve your claim with your insurer before taking legal action. An experienced California insurance bad faith attorney can guide you through the process of pursuing an appeal and negotiating a settlement on your behalf, helping you to make it clear to your insurer that you are ready and able to pursue legal remedies if your claim continues to be wrongly denied.
If you need help pursuing a California insurance bad faith claim, contact the seasoned, professional, and effective Los Angeles insurance bad faith attorneys at Gianelli & Morris for a consultation on your case at 866-821-4104.