How to Appeal an Insurance Claim Denial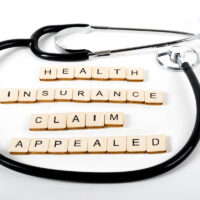 Receiving a denial from your health insurance provider can be scary and discouraging, but denial isn't always the end of the road. Every California health insurance policyholder has a right to appeal the denial of a claim, either on their own or with the help of an experienced attorney. Read on to learn how to appeal a denied claim, and speak with an experienced and successful Los Angeles insurance denial lawyer if you need help getting the benefits your insurer owes you.
Find out why your claim was denied. As soon as you receive the claim denial, your first task should be to figure out why your claim was denied. In some cases, the denial may be based on something as simple as an error by your doctor's office when submitting the claim or an error by the insurance company themselves. In other cases, your insurer may not have thoroughly reviewed your case or medical records. The basis for your appeal will depend on the reason for the denial.

Read your insurance policy and understand your benefits. You should have received a document called "Evidence of Coverage" when you enrolled in your insurance plan. This document should include a description of your benefits, which will help you confirm whether the coverage you're seeking is included in your policy. Keep in mind that some benefits are legally required but may not be explicitly mentioned in your contract. A health insurance lawyer can help you understand whether your policy should cover your claim.

Get supporting documentation from your doctor and gather your evidence. Speak with your doctor's office about the denial and request any records, test results, referrals, and notes that will support your claim. Keep records of your conversations with insurance company representatives. Each time you speak with someone from your insurance company, be sure to document the name or ID number of the employee, when you spoke, and the subject of the conversation. Also gather any written correspondence from your insurer.

Find out how to submit your appeal. In California, insurance companies are legally obligated to tell their customers how to appeal a claim, but this doesn't always happen. Earlier this year, Anthem Blue Cross was forced to pay millions of dollars in fines for improperly categorizing customers' complaints as "inquiries," which meant that they didn't provide critical information on the appeals process to those customers. Most policyholders will need to complete their insurer's internal appeals process before filing a grievance with outside parties, and information on this process should be in your policy. However, by speaking with a California insurance lawyer, you can find out more about how to appeal your insurance denial as well as whether you may have a basis to seek damages through a legal claim filed against your insurer. Keep in mind that missing the deadline to appeal could mean the loss of the right to appeal altogether, so it is very important to take swift action after an insurance claim denial. You could also lose your right to bring a lawsuit if you don't exhaust your appeals correctly.
Help is Available After Your California Health Insurance Claim is Denied
If you've had a claim for benefits rejected by your California health insurance provider, get skilled and compassionate help appealing your claim denial by contacting the Los Angeles insurance claim denial lawyers at Gianelli & Morris for a free consultation at 213-489-1600.