What to Do if Your Life Insurance Denies Your AD&D Claim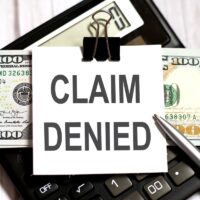 Accidental death & dismemberment insurance (AD&D) is meant to provide financial security for the family of a person who is killed in an unexpected accident. Accidents can generate significant financial hardship, especially when the victim is a primary income-earner for the family. Unfortunately, insurance companies are known to add insult to injury by finding any possible justification, legitimate or otherwise, for denying AD&D coverage. Continue reading to learn about how to respond when the insurer denies your AD&D claim. If your AD&D or life insurance claim was wrongfully denied, call a dedicated Los Angeles life insurance denial lawyer for assistance.
What Does AD&D Cover?
Accidental death & dismemberment is a type of insurance policy that pays out in the event the insured party either dies or loses a limb, vision, or hearing in an accident. AD&D is often purchased in addition to traditional life or health insurance coverage and may be offered through a workplace policy as a supplemental life insurance benefit.
AD&D is meant to kick in when the insured suffers a serious or fatal accident. Although the exact parameters of the policy will vary by insurer, typically any accidental death that is not caused by war or the performance of illegal activity will be covered. AD&D is usually triggered by events like car crashes, falls, drowning, or construction accidents.
Additionally, although the insured need not be killed instantly by the accident, there is usually a time frame; if a person dies years after an accident, for example, they will likely get their general life insurance but not A&D coverage.
AD&D policies also cover dismemberment. Accidents that lead to the insured losing a limb or going blind or deaf will qualify. Often, AD&D policies will cover losing an index finger or thumb. A policy might provide for partial payments in the event of paralysis or the loss of ability to use a specific body part. Often, policies will only pay out 100% if there is a combination of loss of a major bodily function and loss of a body part.
Fighting Back Against Common AD&D Exclusions
Many insurance companies display a pattern of denying AD&D coverage wherever possible. AD&D policies typically include exclusions for dangerous activities, including skydiving, bungee jumping, or car racing, as well as for suicide. Policies might also exclude coverage for illnesses such as cancer or death caused by surgery or infection.
Insurance companies may also attempt to deny coverage by making any number of arguments. You have the right to contest a denial, even if the carrier claims any of the following reasons for denial:
The insured was allegedly committing a crime at the time of death
The policy lapsed due to missed payments
There was an error in the original application, such as the insured's income, weight, or medical history
The insured was allegedly killed by a beneficiary
Any of these reasons might be used as a simple pretext for delaying an investigation, negotiating a lowball settlement, or wrongfully denying coverage. Just because the insurer claims something is the case, or that the language in their policy says a certain exclusion applies, that does not make it so.
Contesting an AD&D Denial
You have the right to contest an AD&D coverage denial. A savvy AD&D denial attorney can walk you through the process and handle your communications with your insurer. You can contest the denial informally by requesting clarification or providing additional documentation to bolster your claim, and you can appeal a denial both internally and externally to the appropriate California agency. The processes for contesting a denial may differ depending on whether the policy was issued by your employer or purchased separately. Talk to your insurance denial attorney about how best to support your claim and contest a denial.
Get the Life Insurance Benefits You Are Owed
If your AD&D or life insurance claim has been unreasonably denied, or if you are dealing with other bad faith insurance issues in California, fight for the coverage you are owed with the help of the experienced and thorough Los Angeles insurance claim denial lawyers at Gianelli & Morris for a free consultation at 213-489-1600.