Aetna Penalized for Denying Cancer Coverage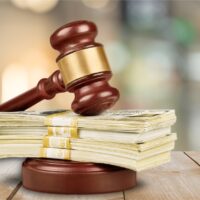 It's hard to imagine that anyone would disagree with the necessity of cancer treatments prescribed by trained oncologists to treat life-threatening cancer. Unfortunately, insurance carriers like Aetna are always looking for a way to protect their bottom line, even if that means denying coverage for life-saving treatments. Not so long ago, Aetna was hit with a substantial legal penalty after refusing cancer treatments to a dying woman in Oklahoma. To learn about the case, the jury's verdict, and additional cases against Aetna regarding the same type of treatment, read on. If you have a policy with Aetna or another California health insurance company and your claims are denied without good reason, call the passionate California insurance bad faith attorneys at Gianelli & Morris for advice and assistance.
Aetna Ordered to Pay $25 Million After Denying Coverage to Cancer Patient
In 2018, an Oklahoma jury found that Aetna owed the family of a cancer patient more than $25 million after wrongfully denying the patient coverage for potentially life-saving cancer treatment. The lawsuit is based on Aetna's denial of coverage to a woman suffering from nasopharyngeal cancer. Aetna refused to cover a specific cancer treatment called proton beam therapy.
Proton beam therapy is a type of external radiation in which doctors use a targeted beam of irradiated protons to target and reduce malignant tumors. The treatment is more expensive than standard X-Ray radiation treatment, but it is also known to carry less risk for patients. The medical community has recognized and recommended proper treatment for certain cancers for decades. In this case, the Oklahoma woman was specifically prescribed proton beam therapy, with her doctors explaining that the treatment would give the woman "the best and only chance of survival." Aetna, nevertheless, refused to cover the procedure, claiming it was "experimental or investigational."
After Aetna's refusal, the family mortgaged their home and set up a crowdfunding page to help cover the $92,000 in medical costs of the therapy that her doctors had prescribed. Unfortunately, despite these efforts, the woman passed away in May 2015 at the age of 54. After her passing, the woman's surviving husband and estate sued Aetna, alleging that coverage was wrongfully denied and that Aetna had failed to act in good faith when reviewing the patient's claims.
The plaintiffs argued that Aetna's medical directors were unqualified to decide that the proton beam therapy was experimental, as none were oncologists and had never treated patients with head or neck cancer with radiation therapy. Moreover, the medical directors spent less than an hour reviewing the patient's claims and the reports submitted by her physicians before making their determination. They also alleged that Aetna's medical directors are incentivized to deny claims by being paid bonuses based on the company's profitability.
The case went to trial and an Oklahoma jury ultimately agreed with the plaintiffs, finding that Aetna had recklessly disregarded its duty to act in good faith when denying the woman's life-saving treatment. The jury awarded the patient's widower and her estate $15.5 million in actual damages as well as $10 million in punitive damages to punish Aetna for its bad faith conduct.
Aetna Continues to Wrongfully Deny Cancer Treatments
Even after losing that case and being slammed with a $25 million jury award, it seems that Aetna continues to engage in unscrupulous tactics to avoid paying out the benefit they owe. A class-action lawsuit filed in the last year alleges that Aetna continues to systematically deny coverage for proton beam radiation therapy. Aetna allows the therapy as "medically necessary" for patients under 21 but claims that the treatment is "experimental and investigational" for treating prostate cancer in adults over the age of 21 "because its effectiveness for these indications has not been established" and categorically refuses to cover it. Aetna was also recently sued for denying coverage for the same treatment for breast cancer.
Aetna's argument flies in the face of medical science and the opinion of the medical community on the issue. Moreover, other insurance carriers including Medicare cover the treatment. Any patients who are harmed by Aetna's refusal to cover this life-saving, medically necessary treatment, and any grieving families who are dealing with the aftermath of Aetna's coverage denial, can bring claims for damages against Aetna based on wrongful denial and insurance bad faith conduct.
Get the Health Insurance Benefits You Are Due in Southern California
If your Aetna medical insurance claims were rejected, or if you were subjected to bad faith conduct by an insurance company in California, the experienced health insurance denial and insurance bad faith attorneys at Gianelli & Morris can help. Our seasoned and thorough Los Angeles insurance claim denial legal team is ready to fight for your rights. Call today for a free consultation at 213-489-1600.