Comunale v. Traders & General Insurance Company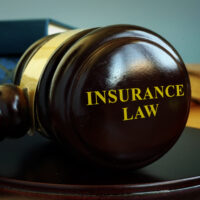 The legal landscape of insurance bad faith law has evolved over the years, with pivotal cases serving as milestones that define the rights and obligations of insurers and insureds. One landmark case that has had a significant influence on bad faith insurance law in California is Comunale v. Traders & General Insurance Company. This 1958 case from the California Supreme Court set the tone for how insurance companies should act toward their policyholders and established a key standard for determining bad faith conduct. Let's delve into what made this case so critical and how it has affected insurance bad faith law in California.
Facts and Background of the Case
In the Comunale case, the defendant, Traders & General Insurance Company, refused to settle a claim against its insured that it could have settled within the policy limits. Traders had issued a liability insurance policy to Leonard S. Comunale, who was involved in an auto accident. Despite having an opportunity to settle within the policy limits, the insurance company declined, which led to a court case and judgment against Comunale for an amount exceeding those limits. The California Supreme Court held that the insurance company owed a duty of good faith and fair dealing to its insured, and it breached that duty by failing to settle within the policy limits when it had an opportunity to do so.
Legal Precedents Before Comunale
What's important about the Comunale case is that it recognized the tort of bad faith insurance in California. Before the ruling in Comunale, California's bad faith insurance law was relatively undeveloped. The obligations of insurance companies were not clearly defined, making it difficult for insureds to assert their rights. There were limited guidelines for how an insurer should behave in the handling of claims, which often left policyholders at a disadvantage.
The Legal Impact of the Comunale Decision
The Comunale decision was groundbreaking in several ways:
Duty of Good Faith and Fair Dealing
First and foremost, the case established the principle that insurance companies owe a duty of good faith and fair dealing to their policyholders. This duty requires insurers to act in the best interests of their insureds and to avoid causing unnecessary harm. Although Comunale involved an auto liability insurance policy, the principle applies to all forms of insurance, including health, life and disability insurance claims.
Objective Standard for Bad Faith
The court ruled that the insurer's obligations are not merely to act in good faith subjectively but to meet an objective standard of care. This provided a more concrete basis for assessing the insurer's actions and gave policyholders a stronger footing in bad faith claims.
Consequences for Breach
The case also opened the door for insureds to seek damages beyond the policy limits, paving the way for the full range of compensatory damages available in a tort case (medical costs, lost wages, pain and suffering, etc.) as well as punitive damages in instances of egregious misconduct by insurers.
The Impact of Comunale Lives on Today
In 1958, there was no law on the books recognizing a tort of bad faith insurance conduct. This law was created by the California Supreme Court in Comunale v. Traders & General Insurance Company. Today, it's well-settled that every insurance contract, including health, life and disability insurance policies, includes an implied covenant of good faith and fair dealing. When insurance companies violate this duty by unfairly or unreasonably delaying, denying or underpaying a claim without proper grounds, they can be held liable for the full amount of damages their wrongful conduct has caused.
Gianelli & Morris is a California insurance law firm committed to helping policyholders get the insurance benefits they bought and paid for, whether it's getting a surgery or other procedure, or benefits under a disability or life insurance policy.
If you've been the victim of bad faith insurance in California, get help from a knowledgeable and experienced bad faith insurance lawyer who will fight to get you what you are owed. Call 213-489-1600 for a no-cost case evaluation.